Private equity investments in Asia-Pacific's healthcare sector bucked a global slowdown in activity during 2022. An increasing number of large deals points to the growing maturity of the region's market, something that should underpin investor interest in coming years. Nick Herbert talks to Alex Boulton, head of Bain & Co's healthcare APAC private equity practice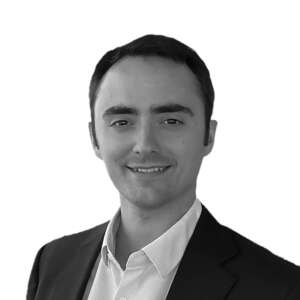 Global healthcare private equity activity succumbed to a deteriorating macroeconomic, geopolitical and financial market environment in the second half of 2022 to depress overall deal values (see Figure One). But a spate of large-sized transactions in Asia-Pacific (APAC) towards the end of the year contributed to the region maintaining its strong multiyear growth trajectory.
Total disclosed deal value in Asia reached over US$19bn for 2022, surpassing the previous year's record of US$17.8bn, according to Bain.
In its report Global Healthcare Private Equity and M&A 2023, Bain points to sizeable deals in Japan, India, South Korea, and Australia accounting for the majority of APAC deal value, including six buyouts valued at over US$1bn. Seven of the ten largest deals in the region surfaced during the second half of the year to defy the weaker tone in Europe and North America.
This strong regional activity is testament to the APAC markets coming of age, according to the report. Time will tell whether the momentum registered towards the end of 2022 will carry through into 2023 to confirm the region as a destination providing the scale and potential to attract major healthcare investors.
'You have to be a bit careful about reading too much into the numbers,' said Boulton. 'One or two US$1bn-plus deals can really move the needle in the region, but you need to remember that APAC is a diverse collection of markets and so there's quite a bit of noise to take into account.'
So, while large transactions may have contributed to stronger regional deal values in 2022, overall activity – measured in terms of the number of transactions – subsided. Bain reports 22 deals closing in 2022 versus 179 transactions in 2021 and 156 in 2020. Higher deal values and a smaller number of deals resulted in average deal size increasing to US$329m from US$158m in 2021.
The reason behind the smaller number of transactions in the region was China.
'Deal flow in the rest of Asia held up well,' said Boulton. 'But China just didn't happen in 2022.'
China on hold
Total annual deal value in China dropped from an average of around US$5.3bn across 2017–21, to US$1.6bn in 2022, according to Bain, while deal count in 2022 dropped by 67% from the 2017–21 average (see Figure Two). In addition, China's share of regional buyout deal value declined from an average of around 35–40% over the past ten years, to between 7% and 10% in 2022.
Activity was lower due to a combination of factors – some of which are likely to be temporary while some could have longer term structural implications.
'The main drivers behind the slowdown were Covid lockdowns, policy changes to the market for volume-based procurement, and an overall re-evaluation as to what the supply chain of the future is going to look like,' said Boulton.
China's pursuit of a zero-Covid policy resulted in lower levels of activity across the whole of the country's economy. Healthcare and life sciences were not immune to the shut-down.
Volume-based procurement (VBP) is a set of drug and medical devices procurement regulations aimed at lowering the price of the China's medications and medical consumables. A rise in VBP over the last few years has massively changed the country's life sciences and medtech landscape. As a result of the policy pursuit, revenues for multinational suppliers have been beaten down due to intense price competition from local manufacturers.
'VBP has been nothing short of impressive in terms of the way it has brought down the cost of devices and raised accessibility,' said Boulton. 'But it has led to a period of caution when it comes to investing in China.'
China's preeminent position in the global economy's supply chain is also being reassessed. The impact of lockdown, domestic policies and a deterioration in the geopolitical environment, has added to the haze of uncertainty as to how investible China is – at least in the short term.
'Some investors are waiting for things to settle down in China, but I'm certain we'll see them invest again in the future,' said Boulton. 'You'll be hard pressed to find anyone that says we're off China long term.'
India delivers
Although the slowdown of business in China, traditionally a major driver of biopharma and related services buyout activity across the region, created a drag on APAC deal numbers, the rest of the region outside of China recorded its best year in terms of deal count and disclosed value, according to Bain. Much of the activity was driven by the provider sector, which accounted for over 40% of deal volume in 2022.
India was notable for provider deals. Demand for more accessible, high-quality healthcare in India is driving growth in the sector, and the big multi-specialty groups – many of which are already listed and have sovereign wealth fund or private equity investment – are of sufficient scale to attract the interest of large ticket investors.
Singapore's sovereign wealth funds, GIC and Temasek, for example, both announced plans to increase their exposure to the India provider market in the last year.
Getting physical
Outside of India, Bain highlighted continued interest in specialty models and a trend for sponsors to support digital health natives expand offline through the acquisition of care sites.
In Singapore, regional healthcare tech company Doctor Anywhere (backed by Novo Holdings, Kamet Capital, and others) acquired Catalist-listed Asian Healthcare Specialists, an integrated healthcare provider.
'In more mature markets, digital health companies have evolved into being service providers,' said Boulton. 'In emerging markets, where health insurance penetration is still low, hospitals are fragmented, and outpatient care is fragmented, there is an opportunity unavailable in other markets – digital health companies can reverse their way into physical healthcare provision.'
Maturing optimism
The number of US$1bn-plus deals transacted in 2022 points to the change in perception of the healthcare space in Asia.
'We're going from the point where a US$1bn deal used to skew all our results to one where we're seeing US$19bn-plus of value and that's climbing,' said Boulton.
It is a sign that assets in the region have gone through the first stage of the private equity ownership cycle, been professionalised and upscaled, to reach a size that attracts major private equity investors. A number of these assets already sit in private equity portfolios and are ready to come to market.
As sponsors move assets through to the exit door and other sponsors pick them up, a private equity healthcare virtuous circle is generated.
'The base load is increasing. There's a lot more assets of the scale to interest private equity investment and there's a lot more deals that can be done,' said Boulton.
'When that happens, you end up with greater healthcare expertise within private equity firms and that leads to more investment in healthcare assets.'
With Asia on track to become the fastest growing economy in the world, as demand for healthcare increases, and as the pool of investible assets grows, the region's healthcare sector looks increasingly attractive for healthcare focused private equity funds – both those with a regional focus and those from Europe and North America.
Increased focus on APAC healthcare opportunities does not necessarily translate into there being a flood of deals in 2023, but the amount of capital sitting in the wings waiting to be deployed suggests that deal flow is likely to increase over the next three to five years.
'There are some meaningful changes taking place in APAC's healthcare sector and that gives us reason to be really bullish for the future,' said Boulton.