Discovery's Elena Sterlin and Emma Knox outline sub-Saharan Africa plan
In January 2021, Discovery, a major global diversified financial services group based in South Africa, embarked on one of its most exciting projects to date: the expansion of its health insurance and Vitality wellness products outside of South Africa into the reset of sub-Saharan Africa. It hopes to recreate the impact it made in its home market where it now has a market share of approximately 65% and where the improved member engagement in health and wellness arising from the Vitality programme has resulted in a sustained reduction of 15%-20% in private healthcare costs.
"We want to translate Discovery's South Africa experience to help other countries on the continent do the same," said Elena Sterlin, who took over responsibility for the group's expansion in Africa and the US upon joining the firm in February 2022. Sterlin was previously global head of health and education at IFC (International Finance Corporation), member of the World Bank Group.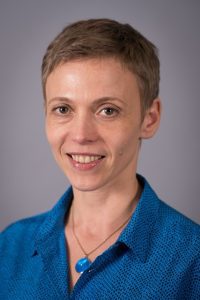 Africa represents 11% of the world's population, but over 24% of the global disease burden. Today, the continent's US$21bn private healthcare market provides about 50% of care needs but provision is highly fragmented and most payments for health services are out of pocket.
It is similar to the situation that faced South Africa's private health sector in the early 1990s when Discovery was founded; the country was afflicted by a disproportionate burden of disease, highly fragmented healthcare delivery and very limited health insurance. Discovery's health insurance model was designed to address that prevailing environment.
By engaging people in proactively managing their wellness and health through the Vitality programme, and by seamlessly connecting payers, customers, and providers Discovery planned to optimize the health journey and reduce the cost of healthcare for all participants. Discovery's insurance model in South Africa dramatically improved member engagement and reduced their healthcare costs. And by using the principle of 'shared value', it distributes the cost reduction among all the participants.
Sterlin is working on Discovery's Africa initiative with Emma Knox, the CEO of VG Africa. Knox recently joined Discovery after 18 years at GlaxoSmithKline (GSK), spending the last 10 years working across Africa. Passionate about access to healthcare, Knox also has experience working for a Healthcare NGO, sits on the Board of Save the Children South Africa and was a Health Workstream lead in the Business for South Africa (B4SA) response to Covid-19.
"We are starting our expansion into Africa by offering our shared value health insurance and Vitality platform to international and local employers in four countries: Nigeria, Kenya, the Democratic Republic of Congo (DRC), and Zambia," said Knox. "Although we are just starting our journey, we are encouraged by the initial uptake.  Our plan is to rapidly expand to many other countries in the region as soon as feasible"
Discovery has already on-boarded four multinational companies in telecom and logistics sectors and the pipeline of new members is significantly exceeding business projections, according to Sterlin.
She points to the Vitality programme, which is included in all health insurance products offered in the region, as the key feature that attracts employers and employees to the company's insurance offering. Available in 36 markets across the world, Vitality is a globally recognized, science-based wellness programme that provides the tools and support that employees need to determine their state of health, incentivizes them to take meaningful steps to improve their health, and rewards them in the process. Through Vitality, employees get access to an interactive mobile app which allows them to earn points for activities, such as, completing health checks, attending preventative screenings, signing a non-smokers declaration, and exercising.
"The value proposition is simple," said Sterlin. "The more Vitality points they get, the higher their Vitality Status, and the more credits they can earn to spend on rewards of their choice from a wide range of products on the Vitality Mall online."
To encourage members to exercise and to make exercise tracking easier, as of April 1, 2022, Vitality began offering a 25% discount on Garmin fitness devices in Africa.
"Another distinguishing factor of our offering is our experience in building and managing health providers in sub-Saharan Africa," according to Knox. "That stems from Discovery's strong partnership with MSO International, which has extensive experience in contracting healthcare provider networks (over 5 000 in total) and managing healthcare claims across 51 African countries.
The Group has ambitious plans in Africa. Over the next year it hopes to launch health insurance products in 12 countries and expand the package of incentives offered by Vitality to include some new unique local rewards.
"This is a unique opportunity to bring to the rest of Africa what Discovery is already doing in South Africa and other countries," said Knox. "We want to go beyond offering health insurance and make a significant social impact by strengthening broader healthcare systems."
It is a vision shared by all Vitality Group Africa team members. "It's what makes me confident that we will succeed."