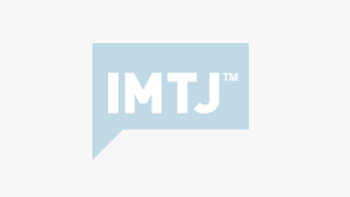 Adrian P. Lubowiecki-Vikuk, a Polish academic and researcher, looks at how Poland is taking a role in the medical tourism sector, and provides an analysis based on the Boston matrix of where Poland should be targeting its efforts.
Medical Tourism… Healthcare Tourism… Spa Tourism and Wellness – An explanatory note
If you analyze the terminology of this relatively new branch of the tourism economy in both Polish and foreign literature, there are many inaccuracies; the above sectors are often described as mutually exclusive concepts. In my view, medical tourism in the broad sense is one of three sectors – alongside health tourism and spa and wellness tourism. Medical tourism is also a part of national, international and domestic tourism. It is important that medical tourism is not only considered in terms of international tourism arrivals and departures, but also in terms of domestic tourism which is often overlooked in the analysis of the market sector.
Medical tourism is a conscious activity, in which a traveller (a medical tourist) aims to receive health care services – in his or her own country or abroad – to preserve (or acquire) a better health condition, and/or aesthetic appearance of his or her own body, sometimes combined with relaxation, regeneration of physical and mental strength, sightseeing and entertainment [1, 2].
The global market for medical tourism is growing; it is estimated that in Poland in 2011, 300, 000 foreign patient visitors spent around 200 million Euros on a variety of medical tourism services [3].
Adopted as a national strategy
Medical tourism was included in the "Strategy for tourism development in Poland in 2007-2013", as a tourism product with high competitiveness and is a priority for expansion. Health tourism is one of the fifteen industries that are supported by the Ministry of Economy, under the "Branch promotion programs" within the Innovative Economy Operational Programme. The activities will be directed towards promoting the whole industry (a budget of 1 million Euros), as well as direct support for businesses involved in various activities under the concept (a total pool of 36.5 million Euros).
Polish health care facilities have qualified, specialist medical staff and offer a wide range of medical services (attractive in terms of quality and product price). Tourists enjoy not only the services within plastic and cosmetic surgery, but also visit for health and wellness purposes, general diagnostics, eye surgery and dental treatments. There are also controversial areas of medical tourism that are developing: surrogacy and illegal abortion tourism.
The scope of medical services selected by the medical tourists visiting Poland is wide, because their health needs (the same as travel needs) and expectations are becoming more individualized.
The demand for medical tourism trips is primarily due to increased public awareness of health, changes in life style and other considerations (among other things individual, institutional, political). An important role is played by the price of medical services – in Poland the prices are very competitive when compared with western countries. It is expected that in the near future (especially when in 2013 the EU cross border healthcare low regulations come into force), medical tourism trips to Poland will be boosted.
Applying the Boston Matrix approach to medical tourism
In order to determine the position of Poland – in terms of the development of medical tourism – in the source markets, I have used the Boston Consulting Group model. In this analysis, the Boston Matrix is used to analyse market share (i.e. indicators of: the number of foreign tourists using tourist accommodation by selected countries in 2007-2010; the percentage of tourist trips for which the main theme was the health aspect; assessing the potential of medical tourism in the context of the report of the Polish Tourism Organisation [4]; the average number of nights spent in accommodation in Poland; the number of doctors, dentists, nurses and midwives per individual, foreign tourists from a particular market) and growth rate of foreign tourists [5].
Comment on charts: The horizontal axis presents the relative contribution of the product potential "Medical Tourism", while the vertical axis describes the rate of growth of the (foreign) source market. Also, it should be noted that the size of the "bubble" represents a specific source market and the size depends on the number of foreign tourist arrivals to Poland for health purposes [5].
Which markets to target?
Markets in which the development potential for medical tourism in Poland has a high proportion, while at the same time a low dynamic rate of growth, is described as a "cash cow". These markets – the UK market, Danish, Swedish, Dutch, Ukrainian, and German – require a small investment, and provide high returns. In this case, a strategy to maintain dominance of the market is required. Dynamically developing markets, where "medical tourism" has a high potential are described as "stars". It is necessary to systematically invest in these markets (such as Norway and Belgium), in order to maintain (reinforce) a leading position in the consumption of medical tourism. "Question marks" reflect the rapid growth in foreign markets (Spanish, Japanese and Austrian), with their relatively low share for Poland in medical tourism. The "dogs" are slowly developing markets, where interest in Polish medical tourism is negligible. These markets (American, Russian, Italian and French) will not show much interest in consumption of Polish medical tourism services. Consequently, I believe that Poland should concentrate funds and (monitoring) efforts for the selected American segment, where you can maintain the current share. Although foreign tourists from the U.S. constitutes a small percentage of visitors to Poland, their expenses still belong to the highest one.
Accurately defined and carried out a promotional campaign of new tourism product seems to contribute to the success of the development of Polish medical tourism in Europe and in the world. Promotion of an innovative "Polish Medical Tourism" product should rely mainly on: informing about its creation – targeting potential (domestic and foreign) consumers of medical tourism services –, marking out and consolidate the necessary information about the Polish product and encourage the it purchase of safe and affordable treatments and/or medical operations.
Thus, product promotion strategy should focus primarily on advertising (editorial, press, television, radio and internet). Today, Poland, lacks the appropriate marketing strategy; there is a shortage of ready-made "packages" of medical tourism services. In Poland, certification does not apply to companies in the field of medical tourism; this should become a given, in the near future. An important issue seems to be the need to establish cooperation between healthcare facilities, and representatives of the tourism sector. Their goal should be not only focus on acquiring medical tourists, but also to share experiences, participate in joint projects, training courses and conferences, the creation of quality tourism and medical services (involving the award of certificates of accreditation), the use of any innovation, and promoting the interests of the medical tourist, providing him with comfort and security. The priority should be to launch innovative studies, training and courses in the field of medical tourism.
[1] Lubowiecki-Vikuk, AP. (2010) Turystyka medyczna jako forma globalnej opieki zdrowotnej w kontekście rekreacyjnej aktywności fizycznej obywateli krajów UE. In: Siwinski, W. et al. eds. Rozwój usług turystyczno-rekreacyjnych i hotelarsko-gastronomicznych w warunkach globalizacji. 1st ed. Poznan: WSHiG, PSNARiT, p.185-191.
[2] Lubowiecki-Vikuk, A.P. (2012) Medical Tourism as a form of manifestation of contemporary trends and tendencies in tourism. Ekonomiczne Problemy Usług, 84 p.553-568.
[3] Sulikowska, L. (2012) Turystyka medyczna w Polsce. Gazeta Lekarska, 10, p.42-43
[4] Potencjał rynków dla turystyki medycznej (z wyłączeniem sektora uzdrowisk, spa i wellness) w ocenie Polskich Ośrodków Informacji Turystycznej
[5] Lubowiecki-Vikuk, A.P. (2011) Medical Tourism as an export product in polish economy. Ekonomiczne Problemy Usług, 79 p.125-135.