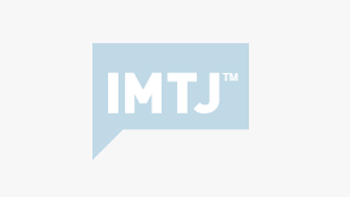 As the online marketing sector matures, national bodies that control and monitor advertising in general are turning their attention to online advertising. Those who are advertising medical travel and medical tourism services in overseas markets need to be aware of local laws to avoid prosecution.
Ian Youngman from IMTJ looks at recent changes affecting the UK market and the implications for medical tourism advertisers.
Changes in regulation of online advertising from March 2011
Medical tourism agencies, hospitals and clinics targeting the UK will need to be much more careful on what they say online and on social media sites following changes to the regulation of advertising in the UK. The digital remit of the Advertising Standards Authority (ASA) is to be extended significantly to deliver more comprehensive consumer protection online. The ASA's present remit online includes ads in paid-for space and sales promotions wherever they appear. But from March 2011, the rules in the UK code of non-broadcast advertising, sales promotion and direct marketing (the CAP code) will apply in full to marketing communications online, including the rules relating to misleading advertising, social responsibility and the protection of children. The remit will apply to all sectors and all businesses and organisations regardless of size.
Overseas clinics and medical travel facilitators targeting the UK need to review the way they advertise in advance of the new regulations
The Advertising Standards Authority
The Advertising Standards Authority (ASA) is the UK's independent regulator of advertising across all media, including TV, internet, sales promotions and direct marketing. Their role is to ensure ads are legal, decent, honest and truthful by applying the Advertising Codes.
The Committee of Advertising Practice (CAP), the body responsible for writing the CAP Code, has decided to extend the digital remit of the ASA in response to a formal recommendation from a wide cross-section of UK industry. The new remit will ensure the same high standards as in other media and will cover advertisers own marketing communications on their own websites and marketing communications in other non-paid-for space under their control, such as social networking sites like Facebook and Twitter. Journalistic and editorial content and material are excluded from the remit.
Lord Chris Smith of ASA says, "We have received 4,500 complaints since 2008 about marketing communications on websites that we could not deal with, but from 1 March anyone who has a concern about a marketing communication online will be able to turn to the ASA." The ASA will have the power to remove advertisements and statements from Facebook, Twitter and pay per click (PPC) ads on all search engines, and has the full support of Google to do this.
If an ad is found in breach of the rules it is in breach irrespective of how many people have complained about it. It can take just one complaint for the ASA to launch an investigation, the result of which can be that an ad has to be withdrawn. The ASA considers the validity of the complaint and measures the ad against the codes when assessing whether an ad is likely to be misleading, harmful or offensive.
Sign up to CAP Services
The remit will come into force on 1 March 2011 after a six month period of grace to allow the ASA and CAP to conduct training work to raise awareness and educate business on the requirements of the CAP Code, particularly amongst those who may not previously have been subject to ASA regulation. Website owners and agencies are urged to sign up to CAP Services to receive guidance and training to help ensure their sites comply with the new rules before 1 March 2011.
Regulations enforced across Europe
As companies increasingly market their products and services internationally and people become more confident about shopping across borders, the ASA helped to found the European Advertising Standards Alliance (EASA). EASA works to support and promote advertising self-regulation across Europe and operates a cross-border complaints mechanism. If a UK complaint is about an advertisement that originated from a country outside the UK, then it will be treated as a cross-border complaint. This means that the ASA will refer the complaint, through EASA, to the regulator in the country where the ad originated. Self-regulatory bodies representing 24 European countries are members of the EASA.
Examples of what is not allowed
Here are some examples of how medical travel and healthcare advertising online may breach the regulations:
Any claim you cannot justify and prove with evidence is not allowed. e.g. "the highest standards of medical care", "top quality services", "world class cosmetic surgeon"
Care has to be taken with the word "best", as, for example, in "The best treatment in the world". If the rest of the advertisement does not clarify the criterion used for the claim, it is not allowed. Many medical tourism sites use phrases such as "best value for money"; such statements will have to be provable.
Marketers wanting to make claims about the relative cost of their product should ensure that they either compare their product with their competitors' most comparable product or state clearly that differences between the products exist. Comparative claims are permitted and, if comparing with identified competitors or their products, marketers should compare products meeting the same need or intended for the same purpose. If you state competitor pricing, even in general, you must be able to produce figures to prove those prices and it is not enough to point to general online information or other second-hand prices.
LASIK – laser eye treatment: The ASA has previously ruled that, although the technology is sophisticated, it would be untrue to state or imply that no more advanced, accurate or safer treatment exists in the UK.
New sanctions
In addition to the ASA's present sanctions, which already achieve a high level of compliance, CAP member bodies have agreed new sanctions to apply to the extended remit such as:
Removal of paid-for search advertising – ads that link to the page hosting the non-compliant marketing communication may be removed with the agreement of the search engines.
ASA paid-for search advertisements – the ASA could place advertisements online highlighting an advertiser's continued non-compliance.
What does this mean for online advertisers?
Paul Byrne of marketing agency, Greenlight, looks at what this means for online advertisers; "Under the new regulations, the UK's independent watchdog, committed to maintaining high standards in advertising for the benefit of consumers, advertisers and society at large, will have the power to remove advertisements and statements from Facebook, Twitter and pay per click (PPC) ads on all search engines. The ASA has been an active player in dealing with misleading and controversial advertisements in the UK for many years. It will likely operate as it does offline and wait for a complaint to be raised before conducting an investigation and taking action. If you dig a little deeper, the extra funding for this new extended remit has come from Google. It has reportedly contributed £200,000 to the new scheme. With such support from the world's biggest search engine, the ASA would appear to have a readymade solution to have ads taken down when advertisers are not behaving. The new regulations also give the ASA the ability to position ads in the place of those of a malicious advertiser. Come March 2011, advertisers will need to be careful how they describe their competitors and/or offers."
How will this affect advertising on social media?
Paul Byrne advises; "Due to being relatively recent, social media is not as regulated as other advertising fields. However, advertisers will need to up their game and be more wary about what is communicated in their official tweets, Facebook ads or Facebook pages. With the new regulations, businesses will likely be held responsible for comments made on their Twitter and Facebook pages which viewers deem to be offensive. They will need to implement stringent and rigorous measures to ensure they are fully aware of exchanges so they can act appropriately."
The effect
It will take time, but hopefully the new rules will help encourage responsible advertising with less vague use of terms such as world-class, cheapest, highest quality, best value for money. If you claim 'save 60% compared to UK prices' you have to be prepared to show a real UK price quote to justify that statement. If you say "world renowned clinics and top rated surgeons"…who says they are renowned? Who says they are top rated?
Some statements will be almost impossible to justify to the ASA, e.g., 'India has the best qualified and most capable doctors in every field. You can get the highest level of treatment at costs which in India are about a tenth of those in Europe'. ' A claim such as 'the most skilled practitioners' is on thin ice, and should be moderated to take away 'the most'.
Claims such as "the first" are fine if you really were the first, but not if someone can show that someone else was the first even if they no longer exist.
But my business/my hospital/my clinic is not based in Europe….
You may think that, if you are not in the UK or another European country, that you can say what you like online and in social media when targeting UK customers. That would be foolish. International law is still catching up with the global online world. But the ASA does not have to take you to court.
With the Google arrangement, if the ASA gets a customer complaint that it upholds, it can just get your ads and links removed from Google and other search engines. Although it will not do this lightly, it could decide that adverts that offer illegal (in the UK) services such as organ transplant, rather than take each website at a time, there could be a general agreement to block all such ads targeting the UK and all the other European countries in EASA.