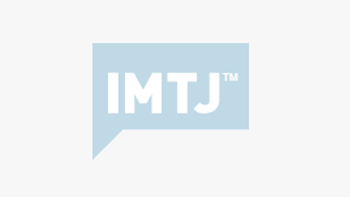 The IMTJ spoke to Robert Gerl about the new MBA programme in health and medical tourism. Robert is the coordinator and co-founder of the European joint-educational MBA programme on health & medical tourism, cross-border healthcare & health destination management at the University of Applied Sciences in Deggendorf, Bavaria, where he is also an associate professor.
Dr Gerl initiated the new MBA in Medical Tourism in 2008 together with Tomas Mainil from Breda University in Netherlands. The initiative is also funded by the Bavaria California Technology Centre.
Why are you setting up the MBA in Medical Tourism?
We are currently introducing certificate courses which will form the basis of the MBA which will start in 2010.
Deggendorf University already offers an MBA which has healthcare and tourism management modules as part of the curriculum and the MBA in Medical Tourism will evolve from that. We realised that a stand-alone MBA in Medical Tourism was a good idea after we increased the original MBA course to include modules in Intercultural Management, International Management and then General Management.
Who is the course for?
The course will draw students from all branches of the industry and also some civil servants and other government workers involved in medical tourism.
As the medical tourism market evolves and grows and becomes more competitive it will demand more complex business practices. The MBA in Medical Tourism will offer people working in the healthcare, insurance and medical tourism industry the opportunity to increase their knowledge and skill set, enabling businesses to operate on a more sophisticated level.
How will the MBA course work?
The MBA course will be split up into a minimum of five to seven specific medical tourism modules and will operate on three levels. The first will be workshops, which are already running, and these are one or two day courses, these will then lead to four to five day certificate courses at the intermediary stage and the final MBA programme will be the culmination of these levels. They are currently part of the General Healthcare Management programme, by 2010 we will wrap everything up together into the MBA.
The Healthcare Management MBA will run parallel to the Medical Tourism MBA and in the first year both curricula will be very similar. The different universities offering the medical tourism MBA will then set up their own programmes. We will share modules and every institution will also build up its own programme of courses based on their own specialisations in their own institutions.
Eventually the modules will be interchangeable between all participating universities which means that students can take different modules at different locations yet receive the same course credits and ultimately the same qualification and ECTS credit points will be awarded for each module.
The course will also offer internships in relevant medical tourism businesses so that students can practically apply their knowledge.
The curriculum will be highly interdisciplinary and will cover business strategy, policy, management etc., and like any good MBA programme it will embrace the core qualities of a traditional MBA.
We are planning that the MBA will be accredited in 2011 and will be hosted at Breda in the Netherlands, MCI Innsbruck, and Deggendorf University and our clinical partners University Hospital Hamburg Eppendorf and the Barcelona Medical Centre.
What qualifications will students need before they can take the MBA?
They will need to have at least two years professional experience in healthcare, insurance, and/or tourism in either administrative or management level.
How long will it take to complete the MBA
It's an 18 month part-time course but may go to four semesters. Students will be expected to complete a Master's thesis and seminar papers and exams. We will add future certificate course to add a continuing professional development to the course, but students will be awarded a certificate after three semesters but will awarded the MBA when they've finished their thesis.
The intermediate level will focus solely on Medical Tourism and will cover topics such as cross border healthcare, international healthcare law, intercultural management and cost control, destination and tourism management, cross cultural communication, e-health and telemedicine and operations management.
Where will the course cover healthcare policy framework issues in Medical Tourism?
MCI Innsbruck will provide a specific module on this and law and healthcare in the EU and what steps the directive has to take until it's ratified.
Will the course be international?
The course will be international and the plan is that students will be able to take modules throughout the world. We are currently in discussions with several prestigious universities worldwide and other European universities.
Who will be teaching the course?
The courses will be taught by Professors of Business Studies who are current business school faculty members at the participating universities and we will also be inviting industry leaders to lecture and teach on their areas of expertise.
How are you promoting the MBA?
We have already started to promote it through universities that are already offering modules and we have started to speak about it at various Medical Tourism conferences and congresses. At the end of October I will be making a presentation about the MBA at the Medical Tourism and Global Healthcare Congress in Los Angeles and we will also be speaking at the German Medical Tourism Congress at the University of Bonn, which is a German-Arab health collaboration.
We will also be at the Healthcare Travel Exhibition and Congress in Dubai in 15th to 17th November.
We will also be setting up relevant industry collaborations with companies that work in Medical Tourism and with Medical Tourism Associations worldwide but we will always remain an independent entity.
Dr Robert Gerl can be contacted at: [email protected]