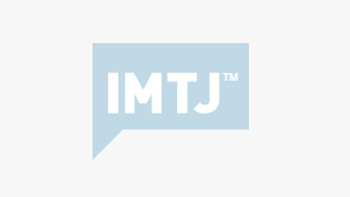 One of the greatest challenges facing anyone working in the medical tourism sector is working out what is fact and what is fiction. It is an industry surrounded by hype… and hope. Unfortunately, there are precious few facts around and many oft-repeated myths.
Five medical tourism myths
One of the greatest challenges facing anyone working in the medical tourism sector is working out what is fact and what is fiction. It is an industry surrounded by hype… and hope. Unfortunately, there are precious few facts around and many oft-repeated myths.
So here are my five medical tourism myths. They have been repeated so often, that for some they represent the truth.
For the first two myths, I must share some credit with Neil Lunt of the University of York. While I was working on this article, I participated in a WHO Global Health Histories webinar on medical tourism in which Neil was a lead presenter. Neil's team is heading up the UK NIHR funded project "Implications for the NHS of inward and outward Medical Tourism". He highlighted the first two of these five myths in his presentation.
Myth 1: The exponential growth of medical tourism
Attend any medical tourism conference or event and this is how you will see the medical tourism market described. The biggest culprits in generating the myth…. Probably the US based MTA. Exponential growth is the oft repeated mantra that is used to encourage destinations and healthcare providers to invest in consultancy and training services delivered by the commercial operations of the MTA.
So what is the reality?
Is there growth? Yes, but certainly not exponential, not at the kind of rates that are mooted by some, and only in specific areas of medical travel.
In some market segments, medical tourism is actually in decline. "What!", I hear you exclaim. "How can this be possible?"
Think about the various drivers for why people travel. Let's take IVF for example. What happens when a country changes its rules on provision of IVF, or provides additional funding for domestic patients? Fewer patients travel. The stream of patients begins to dry up.
The secret of success in medical tourism is in knowing where real, sustainable, long term growth exists. Understanding your target markets and the needs of payors and patients in those markets is key. Without a really deep understanding of the nature of a domestic healthcare system, you may find yourself pursuing a lost cause.
Myth 2: Global healthcare
If the phrase medical tourism gets overused, then "global healthcare" comes a close second. Imagine a world of "global healthcare" where patients have the choice of being treated anywhere in the world without restriction. What would they do?
They would stay at home…. because what they want is to be treated in an environment they know, by people they trust, in a culture and language that they understand. The decision to travel is one of last resort for most patients. Patients will explore every option in their own country before they opt to travel abroad.
And when they do travel, as Neil Lunt suggests "Are there global flows from each and every point criss-crossing the globe?" Or are there, "more typically … bilateral flows or relations? Putting it bluntly, many countries are open for business but fewer are benefiting from it".
Where medical tourism is happening and is developing is within regions, and across borders. The medical tourist who travels around the globe for major surgery is a rarity. The medical tourist who takes a short train or plane journey to save on dental and cosmetic treatment is far more commonplace.
That is not to say that in some areas of healthcare, there is no global element. Where medical travel becomes global, it usually relates to expertise driven medical travel or potential life saving medical travel (e.g stem cell tourism).
Myth 3: The medical tourism cluster
Another over-used concept in medical tourism is that of the "medical tourism cluster". It's seen as the cure-all for a destination, a region or a country that wants to get on the medical tourism map. "If we get all of our healthcare providers together, we can form a cluster that will drive our medical tourism strategy", is the mantra.
The creation of a medical tourism cluster in itself will not guarantee success in medical tourism. Vast sums of money, time and resources can be expended by governments and providers.
But if we look around the world, can we find any real success stories where this approach has worked? ….where the medical tourism cluster has achieved better results for the key players than if the individual providers had executed their own strategy? The true market leaders in medical travel are the major commercial hospital operators in the developed countries who have worked in competition with each other rather than together. And it is this element of competition that has driven their success.
I'm not saying that the cluster concept is a waste of time and money. But too often the energies, the resources and the finances of the cluster don't deliver the desired synergy and the desired end result.
Myth 4: JCI accreditation is the key to success
How many hospital or destination presentations have you seen highlighting "JCI accredited"? Many see JCI as the Holy Grail of medical tourism. They see JCI as a marketing tool. Achieve JCI accreditation and medical tourists will start flooding through the doors and packing out the wards. But there are some fundamental problems with this belief. Firstly, the patients don't "get" JCI accreditation. They don't understand what it means. Secondly, JCI doesn't deliver better outcomes. What JCI and other accreditation and certification programs such as QHA Trent, DNV, and TEMOS provide are the building blocks for success. In my travels around the medical tourism world,
I have met one hospital executive who talked about the achievement of JCI in a different way. The CEO with a different view was Amir Firdaus Abdullah of in Kuala Lumpur. Amir's view was one that is rarely heard. For Gleneagles Hospital, going down the JCI route was not driven by marketing ambitions. It was driven by his desire to get all hospital staff involved in improving standards and working more effectively together…. which ultimately would drive better quality, and ultimately would bring business success. It was not seen as a promotional badge to attach to web sites, brochures and exhibition stands. Take a look at the Gleneagles web site… can you find a mention of JCI or a JCI logo? (…one mention, no logo!
Myth 5: Build it and they will come
Again and again, destinations, hospital groups, and investors make the basic mistake of embarking on a hospital development program to create the latest, greatest facility for international patients…. without understanding the market that they are getting into or what is needed to attract and retain international patient business.
Facilities and technology do not bring patients. One of my favourite quotes is by Bill Ruschhaupt Head of Global Patient Services at the Cleveland Clinic, USA: "The Cleveland Clinic is not a hospital. It's a doctors' practice surrounded by a building." What Bill means is that people come to the Cleveland Clinic from around the world because they deliver the best chance of a cure, delivered by the best doctors and supporting staff. It is that "patient promise" that delivers success not the bricks and mortar of the building.
Debunk the myths!
So let's debunk some of those myths… The next time you hear someone expounding one of these myths, look behind the myth… consider their motivation, ask whether the proof exists to support the myth.
Perhaps then, we can get on with building a robust industry on a solid foundation.