The owners of HC-One have increased their investment in the provider, with real estate and private equity firm Safanad taking majority control of the operator.
New capital will also be provided by its other owner, former healthcare turnaround specialist Court Cavendish.
In addition, HC-One has struck a £540m deal to refinance its existing debt facilities with global investor Welltower. The rate of interest on the debt is at a 'market rate', CM has been told. As part of the refinancing, the provider will be reducing its debt by £66m.
In March, HC-One announced it was selling 52 care homes and closing a further four as part of a group restructure. Its chief financial officer David Smith told CM, it expected to launch the sale process in May, with Christie & Co acting as agent.
As part of its strategy to better meet evolving care needs, in particular the growing number of people living with dementia, the refinancing will support the refurbishment of more than 200 of its care homes and its ongoing new build programme. Properties in Bingham, Nottinghamshire, and Telford, Shropshire, are due to open in summer.
'We are pleased that Welltower, with its expertise and commitment to the sector, is supporting HC-One,' said James Tugendhat, HC-One's chief executive. 'We are confident we can improve and develop HC-One to be true to our purpose of serving at the heart of each of our communities and being the first choice for families, colleagues and commissioners.
'The continued support of our owners, and all of our stakeholders, gives us the confidence to weather any further challenges from the pandemic and to reinforce our strategy of better meeting the evolving, and more complex care needs of the communities we serve.'
Andrew Trickett, Safanad head of investments, said: 'Our strategic partnership with Welltower allowed Safanad to significantly increase our investment in HC-One, which we believe will ensure that HC-One is well positioned to meet its long-term strategic goals.'
As part of the investment, HC-One has increased workers' pay by at least 3%. Staff members previously paid at national living wage rates will receive a minimum hourly rate of £9.
Smith said 'increasingly', despite from a low base, local authorities were prepared to give providers higher fees if carers and nurses were paid more. 'We are starting to see the beginnings of working in partnership with local authorities to get a fee that's fairer and allows us to give more to our colleagues,' he told CM.
The refinancing deal with Welltower has been structured based on a two-recovery from the pandemic.
Smith said care homes were recovering at a pace that was 'pleasing', with admissions in some settings returning to pre-pandemic levels, which was not only 'encouraging' but illustrated demand for services. However, he warned: 'It's too early to say this is going to continue.'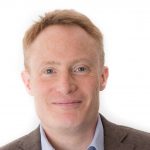 HC-One currently has five active coronavirus cases across the group, but Tugendhat said an 'awful lot of vigilance' was still needed.
He told CM: 'I would voice it as cautious confidence. What I mean by that is confidence in the strength in the underlying dynamics around the sector and the care home model…
'When homes have been able to open and managed to be open for longer through the pandemic, they have seen demand come back strongly. We've seen with the pandemic, whether it be new variants or community transmissions, as soon as that rises homes will go into outbreak because our colleagues live in their communities. Once you're closed, there is a real hiatus.'
HC-One, which operates more than 320 care homes and over 20,400 beds, emerged from the break-up of Southern Cross in 2011.