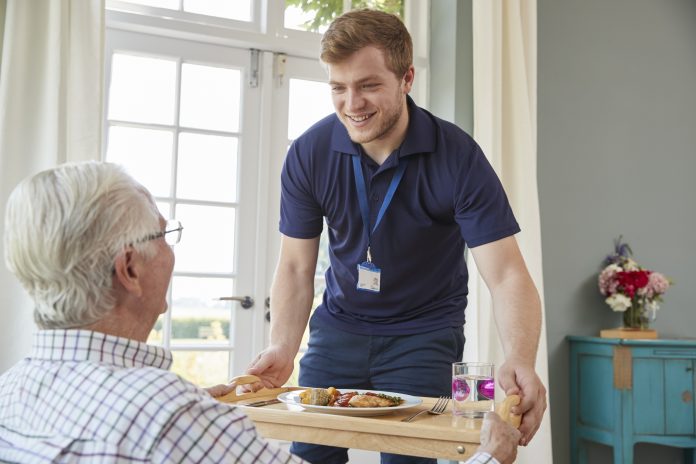 Nearly three-quarters (73%) of independent sector care workers in England were paid less than the real living wage (RLW), analysis has revealed.
Research by Skills for Care for the Living Wage Foundation found that during 2019/20 out of 832,393 care workers, 604,168 were paid below the RLW, which is based on what people need to live.
The wage rose by 20p to £9.50 per hour (by 10p to £10.85 in London) last week. This compares to £8.72 for over 25s on the national living wage.
The proportion of care workers paid below the RLW was higher in London and the North East. Nine in ten jobs in London (113,263 out of 126,340) were below the rate, while 82% of roles in the North (34,398 out of 41,864) were short of the level.
The South East (54%: 70,472 out 131,661 jobs) and South West (65%: 54,690 out 83,881) had the lowest proportions.
Laura Gardiner, director of the Living Wage Foundation, said: 'New lockdown restrictions mean these workers are once again being asked to keep the economy going and look after others. All too often, this commitment is very poorly rewarded, with large numbers of key workers in insecure and low-paid work.
'Nowhere is this situation starker than in our social care sector. We've long known that the cocktail of rising demand and falling funding in social care has led to increasingly poor pay.
'We have clapped these workers and are proud of them, but that fact is not something Britain can be proud of. It's time to rethink how government, public bodies and businesses work together to value the contribution of essential workers. A first step must be ensuring adequate funding so that all care work is rewarded with, at least, a RLW.'
Nearly 7,000 businesses in the UK have signed up to pay the RLW. As many as 800 organisations have become accredited as living wage employers since the start of the pandemic, including care providers and local authorities with a social care remit. A total of 45 care providers have accredited since the pandemic began.
Seniors Helping Seniors (UK) Ltd signed up in 2013. Its owner Christian Wilse said: 'The company knows carers are the experts and we put them at the centre of the organisation.
'We champion paying the RLW in the care sector and share our positive outcomes through our carer case studies. Sharing best practice is part of disrupting a sector for lasting improvements. Seniors Helping Seniors is still a small cog in the system, but it is attracting a lot of great people into care.'