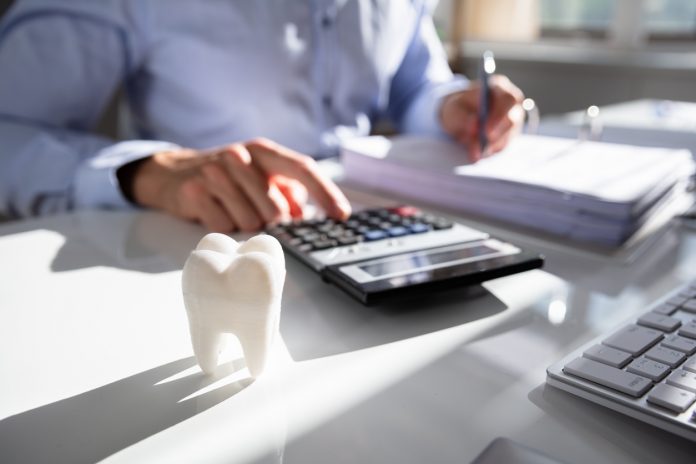 The UK dentistry sector is likely to see further consolidation, but valuations could fall and deals will need to be restructured to reapportion risk as the sector emerges from lockdown.
Speaking at LaingBuisson's Dental & Covid webinar today, Portman Dental Care founder and CEO Sam Waley-Cohen said there would be a range of outcomes depending on the quality of practices, but warned that those at the bottom end could see their valuations as much as halve as the Covid-19 pandemic takes its toll on margins and investor appetite.
'The best practices will hold up but [valuations] will come off meaningfully and that means that the very, very best practices will be talking more like [EBITDA multiples] in the high fives and low sixes. Other practices will be well below that, which is truly where the market was before the weight of capital driven by private equity came in,' he said.
According to Waley-Cohen, valuations were beginning to dip before the pandemic as high leverage and performance issues curtailed the buy and build strategies of some of Europe's biggest providers.
'There are going to be winners and losers and some groups are going to come out brilliantly…but I think for the time being, the thesis that putting groups of practices together is easy-peasy and that anyone can do it is probably quite challenged,' he said.
Waley-Cohen said Portman is one of the few large groups still active on the buy-side.
'We know right now that the market has changed dramatically and that's probably best exemplified by the fact that to my understanding there is no other group purchasing at the moment – some were public about that pre-corona, some have been less public about that, but that is the reality of where they are post-corona and that will have big changes in terms of the demand side,' he said.
Ian Gordon, managing director Alpha Vitality and group NHS Lead at Riverdale Healthcare, agreed that potential buyers would be scrutinising deals more closely as the pandemic continues to pose a significant risk to practice income.
He told the webinar that buy and build would remain the mainstay of many private equity-backed dentistry businesses, but that acquisitions would need to be restructured to allow pipeline deals to go ahead.
'Deferred income and more linking of any earn out to EBITDA may be the way forward so that if the concern for the enquirer is that the market doesn't pick up or that costs remain high and margins are squeezed that that is built into the deal, he said. 'Equally, from the seller's perspective…what if it isn't as bad as that and they are selling too low? Maybe the deal needs to be restructured so there's an upside for those people as well and that's the sort of approach I would like to look at – a sharing of risk and a sharing of opportunity in the deal.'
Waley-Cohen said he expected to see a shift from pre-pandemic deal terms where there had been a weakening of ancillary clauses to a position where deferred consideration is used to share performance risk.
'In terms of Portman, we are very long-term players…we see ourselves being here for at least another decade, so we are very active in the market. We've always looked to bring on really good practices that share a vision and are forward leaning and who want to embrace change, so I see tremendous opportunities – not necessarily in the immediate term but in the medium term,' he said.
A straw poll of the 500-plus 'virtual' delegates attending the webinar, found that almost half (48%) expected valuations to stabilise within 12 months. Just under a fifth believed it would take less than six months while the remaining 33% expected it to take two years for the market to settle.
According to Helen Wong MBE, partner at event sponsor Charles Russell Speechlys, valuations are difficult to estimate going forward but recent research from commercial real estate agency Christie & Co suggested they could bounce back over the next six to 12 months.
'I believe there is actually still value in practices and while we cannot really compare the recession in the 2007 era, in actual fact during that time dentistry maintained its value, not only maintained but it increased and was buoyant,' she said.
Wong told the webinar that despite the closure of dental services during the pandemic, most banks are still funding acquisitions and enquiries from buyers continued during lockdown.
She added that buyers are looking for an additional layer of work on top of due diligence around specific Covid-19 risks and in some cases, specific indemnity against that risk to mitigate issues that might arise from the pandemic.
'The biggest fear is if there is a second wave and what happens then so what I'm advising my clients to do is have a contingency plan in place,' she said.
However, she added: 'Sooner or later we have to go back to business but how do we have that contingency plan. It really is going to be survival of the fittest. If you're a strong business you will get through it. It might not be as profitable, but you will get through it and there will always be business to be done.'