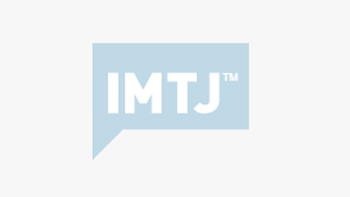 The Board of Investment in Mauritius seeks investments in healthcare by positioning Mauritius as a centre for medical tourism.
The Board of Investment (BOI) in Mauritius has a strategy to attract investments in healthcare by positioning Mauritius as a centre for medical tourism.
The Board of Investment (BOI) has the key role of promoting and facilitating investment in Mauritius. It has a focused strategy, targeting foreign investors in high value-added and innovation-driven sectors. The latest investor countries are in Asia and Africa.
Healthcare/medical tourism been chosen as a key target sector. The BOI says that Mauritius has the potential to transform itself into a medical centre for the region. The aim is provide the latest advanced medical procedures and treatments to locals and become a destination for medical tourism.
Nearly half of the foreign patients visiting the island in recent years originated from the Indian Ocean islands of Madagascar, Reunion Island, Seychelles and Comoros. While these nearby foreign patients are medical tourists, the majority from other countries are mostly people from other places who are in the country as travellers. While foreign patient numbers include people from Europe, India, South Africa, the Middle East and other Asian countries-the BOI is unable to say if any of these are actual medical tourists.
The major hospital groups in the country who treat foreign patients include Fortis Clinique Darné (a joint venture between Fortis Healthcare of India and Mauritian Industrial Group CIEL), Apollo Bramwell Hospital (a joint venture between the Apollo Group of India and the local British American Investment Group), and Dr Agarwal's Eye Hospital from India and Metropolis Mauritius (another joint venture between Metropolis Healthcare and Bramser Lab Services)
Specialist cosmetic and hair surgery clinic Centre Esthetique de L'Ocean Indien, dental clinic Dentcare, Harley Street Fertility Centre and rehabilitation centre Les Marianne also have international patients.
The BOI estimates the number of foreign patients in 2014 as 15,000, of which two thirds were outpatients. The BOI confusingly uses the terms foreign patients and medical tourists as being the same thing, which they are not.
Medical tourists seek cardiology, ophthalmology, orthopaedics, cosmetic surgery, fertility treatment, dentistry, hair crafting, and stem cell treatment. Mauritius is known internationally as a high-end tourism destination, so medical tourism is being sold on quality rather than on price.
The BOI promotes medical tourism in neighbouring African countries with the participation of the Mauritian private healthcare sector. The objective is to attract further foreign patients to Mauritius.
Private hospitals and clinics work in close collaboration with hotels to provide a full health package to foreign patients that includes medical procedures, accommodation, and airport transfers.