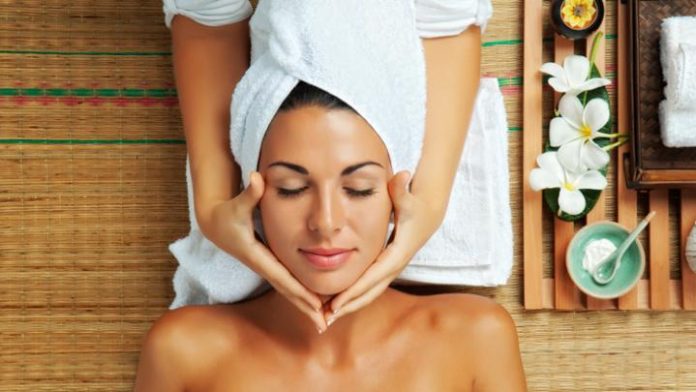 The Global Wellness Summit predicts that the European wellness industry will face competition from the Americas and Asia in the coming future. Suggests that there is a need to innovate and create new wellness offerings.
Europe pioneered the holistic wellness concept, and is the largest spa, wellness tourism and beauty market in the world. The Global Wellness Summit asked CEOs of travel, spa and beauty companies plus economists and researchers to forecast where wellness is headed in Europe.
Europe has long been the world's wellness leader withAustria, Germany and Switzerland inventing the holistic wellness concept that extends far beyond spa, to include nutrition, fitness, traditional medicine, mindfulness and a powerful connection to nature (kurs, baths, healing systems, hydrotherapy, herbalism, nutrition and mental wellness). Europe faces competition from the Americas and Asia so has to innovate and create new wellness offerings.
Tourism will be Europe's fastest growing sector– and wellness travel will grow even faster. With increased stress, an aging population, and people's quest for total wellbeing, over the next decades European wellness tourism will grow significantly faster than tourism overall. The Global Wellness Institute estimates a 7.3% annual growth rate between 2012-2017. The wellness travel outlook is very positive in mature Northern and Middle European nations will grow even faster in Southern Europe (Italy, Spain, Portugal) provided their economies continue to strengthen their recovery.
European wellnessresorts will refocus on deep authenticity, peace, quiet and nature. People face unprecedented stress and 24/7 digital connection and noise. Radically pressured lives create new desires: for complete time out, uncompromising peace and quiet, and to be close to the forces of nature. European wellness/spa resorts will increasingly shift their focus from glitzy, amenity-driven, exotic luxury to meet these powerful needs. Everything – from resort design/environments, guest rooms, spa treatments and fitness experiences – will shift to intense authenticity and nature.
Wellness retreats will appear on top of mountains, deep in the woods and snow, on the water, in the form of everything from tree houses to houseboats. Spas, treatments and saunas will emerge from the basement to burst out into the trees as new nature cocoons. The new luxury: sleeping in a glass igloo, wrapped in reindeer skins, with the Northern Lights sparkling above. Wellness retreats are being developed in former monasteries (Schloss Mondsee, Austria; Eremito, Italy) offer: calm, simplicity, wild nature, spirituality and self-awareness.
Bathing, and going on long (10-day-plus) kurs, has always been a way of life in Europe. The latest versions are shorter. Mini-kurs that pack in a 2-3 hour bathing ritual, spa treatments, nutritious food, movement, relaxation, and meditation/mindfulness (in one day or two) will be trendy. Taking the waters and visiting spa resorts will happen in fewer days as busier Europeans are short on time, and with growing unease about air travel, people are staying closer to home.
Wellness holidays in their own country has been popular in Scandinavia for some time, and is spreading across Europe.
Awave of new wellness properties and traditions will be discovered by the world. European wellness seekers will increasingly head east from the Baltic to the Black Seas, and out to the Asian Caspian Sea. This region will undergo wellness resort development. So many forces are driving this eastward Wellness Renaissance. Leading global wellness brands are making moves into the wellness markets in Croatia, Estonia, Georgia, Latvia, Lithuania, Macedonia, Montenegro, Slovakia, Slovenia – and smaller CIS states. The region has a centuries-old, spa and bathing culture, so the modernisation of huge, former Soviet medical-wellness health resorts is underway.
Chains of branded hot springs resorts will stretch across Eastern Europefrom Poland to Moldova. These will be thermal water retreats integrating medicine and wellness, and capitalizing on Eastern Europe's, the Czech Republic, Hungary, Slovenia and Slovakia's abundant natural springs and kurs, long-established medical-wellness retreats, and cultural cities.
Near-medical, high-tech, device-driven beauty procedures are a booming market in the Americas and Asia, and about to become one in Europe. European hotel spas will increasingly offer sophisticated instant result treatmentsusing cutting-edge beauty technology – such as a computer precisely analysing a skin condition, followed by an intensive microdermabrasion peel, ultrasound or needling, it will mean adding high-tech beauty to the already high-touch menus. But the international differences will remain huge: while Asia and the USA are embracing ever-more-invasive procedures, Central Europe is getting accustomed to microdermabrasion and ultrasound. The European beauty consumer wants high-impact results, but won't accept any downtime after a treatment.