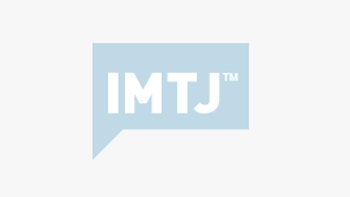 Indonesian hospitals claiming to be international should change their name unless they can prove they have accreditation from a recognized international accreditor, said a Ministry of Health official after reports of such hospitals turning away low-income patients.
Farid W. Husein said any hospital with the tag international added on to the end of the name should have international accreditation, " There is only one hospital in Indonesia with such accreditation, and that hospital does not have international in its name." He said there were 10 known hospitals using the word international in their names, adding they had been given until August to obtain international accreditation, or else would have to drop the word from their names, "We will consider it an act of willful deceit if they continue to use the word without having obtained the requisite accreditation." As it is impossible to get international accreditation from a reputable accreditor within that time scale, the ministry is effectively telling these hospitals to change their names – something that is possible within months.
Such hospitals in major cities nationwide are popular among patients. More affluent Indonesians tend to seek healthcare abroad, particularly in Singapore and Malaysia, citing the poor services available at home. International hospitals are considered a compromise between prohibitively expensive overseas trips and substandard treatment at other local hospitals.
A new law on hospitals, passed last year, aims to address complaints of hospital services. Although the law does not specify the punishment for hospitals making false claims about their qualifications, the ministry has wide enough powers to make up their own punishment. The Indonesian government has its own accreditation system for hospitals, but it is not of international quality. So even the government says hospitals can only get international accreditation after being examined by an international organization.
Siloam Hospitals Lippo Village in Tangerang is the only hospital in the country with international accreditation, from JCI.Omni International Hospital has defended itself by saying that it brands itself "international" because "it excels in human resources and facilities"; but the Tangerang hospital accepts it is on shaky ground, and has rapidly emphasized that it intends to obtain international JCI accreditation within a year, as does Santosa Bandung International Hospital.
If the hospitals believe Husein's threats are empty, a recent case may change their mind. The Health Ministry has issued a warning to Mayapada Hospital in Tangerang for hiring foreign unregistered oncology consultants who did not have a practice license. Farid W Husein asked the hospital to announce to the public that they had terminated the service. Mayapada had placed an advertisement in a national newspaper about the foreign oncologists. The hospital removed the advertisement and published an apology. The government will also apply penalties to foreign doctors who practice in Indonesia without registration and a practice permit. The penalty will also apply to the institution that hired them.