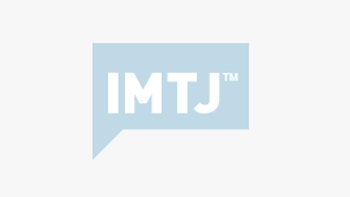 A new world-class hospital will be built on the site of the former St. Joseph Hospital in St. Peter as part of a long-term development programme that will also bring several specialty treatment centres, biotechnology research companies and patient accommodation facilities to the country over the next five years.
Wayne Kirton of Invest Barbados says, "This initiative brings a national asset back into productive use in a way that will generate foreign exchange, international investment and tax revenue, as well as employment and skills training and technology transfer."
The project is being undertaken by American World Clinics (AWC), a corporation that uses board-certified American doctors in international hospitals. Registered as a Barbadian corporation, AWC expects to attract investors from the United States, Canada and the United Kingdom who are interested in the potential of medical tourism. The primary market for AWC's hospital and care services and facilities in Barbados will be patients from the UK, USA and Canada, but treatment will also be available to Barbadians and other international clients seeking private medical care. AWC develops innovative medical facilities targeting the international medical travel market. AWC-Barbados is the organization's first hospital. In addition to costs of medical care, the estimated tourism value of patient visits will be in excess of US$25 million a year for accommodation, food and beverages, taxi services, car hires and other related goods and services.
AWC's hospital will offer a wide range of services including surgery, cosmetic surgery, dentistry, ophthalmic surgery and dental surgery. The hospital will have 12 operating rooms, 50 inpatient/overnight beds, 20 outpatient rooms, a separate cosmetic dentistry area and a wellness, spa and recuperative area. Over the next five years, branches of internationally known specialty treatment centres from the USA, as well as several medical equipment and biotechnology research companies are expected to open. Patient and family accommodation facilities will also be developed. It is expected that the hospital will be accredited by the Joint Commission International after opening in mid-2013. The government of Barbados and AWC-Barbados will share marketing.
AWC will build and run the hospital while the government of Barbados will lease the 21.5 acre site for a period of 25 years, with an option to renew for a further 25 years. To meet international hospital construction and design standards required for accreditation, AWC's advisors have determined that none of the existing structures on the St. Joseph hospital site are suitable for use, so that the project will require substantial greenfield construction and capital investment prior to the start of operations.
The key reasons that AWC chose Barbados are the availability of the site, proximity to USA, low risk of liability, support for development of the international medical sector, and interest amongst leading Barbados doctors in supporting the new hospital. Barbados is 1300 miles southeast of Miami, with direct flights from many U.S. East Coast, Canadian, U.K. and European cities. In addition to its mild climate there is no language barrier, a stable government, friendly people, personal safety, excellent tourism amenities and a range of places to live for both high and low paid staff.