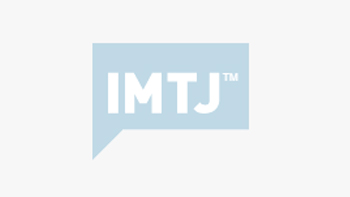 MHTC and five Indonesian strategic partners have signed a partnership agreement on health tourism.
The Malaysia Healthcare Travel Council (MHTC) and five Indonesian strategic partners have signed an exclusive partnership agreement on health tourism.
The five private companies are tourism enterprises Golden Rama Tours and Travel, PT AntaVaya Leisure, health insurance companies PT AdMedika and ImCare 177, as well as CIMB Niaga Bank.
MHTC is keen to adopt a more strategic approach to services for medical tourists from Indonesia, as that country remains by far, the biggest provider of medical tourists.
Sherene Azli of MHTC says: "Indonesia has been and continues to be one of the biggest contributors to Malaysia's health tourism industry. The partnership will include travel, insurance, and financial services companies."
Malaysia failed to achieve the target of a million medical tourists in 2016, with the latest estimates almost identical to the 2015 figure of 860,000. Half of these are from Indonesia. The target for 2017 is a million, including 600,000 from Indonesia. MHTC figures are of international patients, not just medical tourists, with expatriates and other foreign nationals estimated to account for between 100,000 and 150,000 of the total.
Most Indonesian patients visiting Malaysia are seeking medical treatment for cardiology, orthopaedics, neurology, and oncology; plus fertility and dental treatment, cosmetic surgery and rehabilitation.
Malaysia is a global Halal hub; so all hospitals in the country offer kosher (Halal) food. Halal food service is a key reason for many Indonesian medical travellers visiting Malaysia.
MHTC has also identified Vietnam, Myanmar, India and China as target markets with growth potential.
1356 Bruneians received medical treatment in Malaysia in 2016, compared to 701 in 2011
Over the years, the Malaysia healthcare sector has seen encouraging numbers from Brunei. The cultural and religious similarities with the Sultanate make Malaysia a prime destination to seek healthcare services.
MHTC is working with Tourism Malaysia to promote Malaysia as a healthcare destination. Malaysia and Brunei have strong diplomatic ties and are exploring potential partnerships in healthcare. MHTC is keen to foster active partnerships with hospitals in Brunei for patient referrals to Malaysia as well as to identify potential partners and distribution channels for healthcare travel packages.
The MHTC 2017 target is RM 1.3 billion revenue from medical tourism.