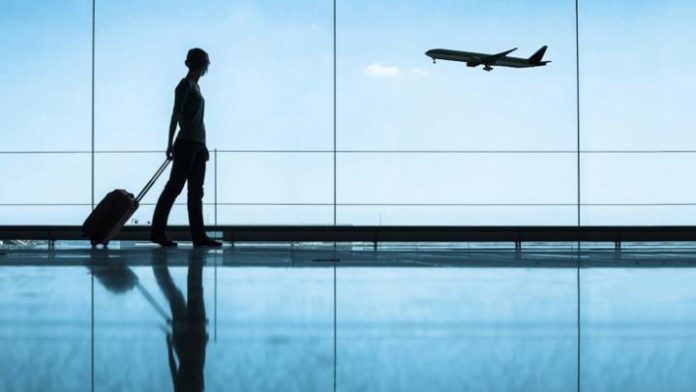 Life Healthcare claims that up to half its revenue could come from international operations by 2022.
South African healthcare giant Life Healthcare has said up to half its revenue could come from international operations by 2022 after announcing a solid first half buoyed by its 2016 acquisition of UK diagnostics firm Alliance Medical Group (AMG).
Revenue was up 17.5% to R11.3bn in the six months ended 31 March 2018 following strong growth at AMG and Life's Polish healthcare business Scanmed. South Africa, where Life operates 50 acute hospitals with 8,212 beds, still accounted for the bulk of the Group's business, generating 74% of revenue. However, revenue from overseas operations grew from 21% of the total in 2017 to 26% this time around.
Shrey Viranna, who took over as Life Healthcare Group CEO in February following the departure of André Meyer last year, said the business was diversifying 'away from being a South Africa-led business into a South Africa-led business with a very strong international footprint'.
'It is not a target but an intention to be up to 40% to 50% offshore around 2020/2022 and this trajectory is getting us that way,' he added.
Viranna, who spent 12 years with McKinsey and was previously CEO of Discovery Vitality, said AMG had been a substantial acquisition for Life but that long-term drivers in the UK and its other European markets lead to a 'compelling growth story'.
AMG revenue was up 7.2% to £132.9m in the first half on the back of strong PET-CT growth in the UK and AMG's other European markets, which include Italy, Ireland and 'Northern Europe', comprising Spain, Germany, France, the Netherlands, Bulgaria, Norway and Finland. However, EBITDA was down 10.5% to £30.7m and EBITDA margins reduced from 27.7% to 23.1% due to tariff pressure and short-term contracts in the mobile business as well as upfront costs incurred on the PET-CT scanning contract as static sites were rolled out.
Viranna said there had been an influx of provision into the mobile imaging segment, adding to competitive margin pressure. However, the company plans to mitigate the effects by moving to static sites and has signed ten long-term contracts to open community diagnostic centres (CDC) across the UK at a typical cost of between £9m and £13m, with the first opened in Colchester in March.
In the second half, he said the company would focus on signing additional CDC deals and would continue to shift the business to longer-term, sustainable contracts.
However, looking further ahead, he maintained that the UK, where AMG derives around 50% of its revenue, was a potentially 'massive market', driven by an ageing population, an increased emphasis on early diagnostics and rising use of diagnostic scanning in A&E. Volumes are predicted to grow strongly, with a 68% rise in the number of NHS MRIs and a 35% increase in the number of NHS CT scans anticipated by 2025. Meanwhile, the number of NHS PET-CT scans is forecast to grow more than three-fold over the same period.
'Even in our current market position, in our current market share, we'll organically capture the growth and that's before the investments we're making to go deeper into each of these markets and a larger market share, so from a growth story, the Alliance Medical acquisition is incredibly compelling,' said Viranna.
Life said its Polish business Scanmed had also boosted group results after 'strong business turnaround driven by the new management team' helped fuel an 11% increase in revenue to R644m and a 100% surge in EBITDA to R60m.
On its home territory, Life continued to diversify from acute hospitals into other healthcare services, including occupational health and wellness. South African revenue was up 9.7% to R8.4bn while EBITDA grew 5.8% to R2.1bn , pegged back by salary growth and increased costs as well as double-digit growth in the lower value healthcare services business.
The Group's Indian joint venture Max Healthcare continued to report strong top line growth but performance was impacted by the short-term closure of its Shalimar Bagh hospital and a tough regulatory environment.
Life has already announced its intention to exit the Indian business. However, Viranna said this was proving to be a protracted process, which could be put on hold for another year if it fails to 'get the value we think is appropriate'.
Overall, Viranna said the Group had delivered 'pleasing performance' as it announced a 10.5% increase in normalised EBITDA to R2.4bn. Cash generated by operations was up 37.3% to R2.7bn while headline earnings per share increased by 116.5% to 53.7 cps (2017: 24.8 cps).
'Life Healthcare is an exceptionally strong business which is underpinned by efficient operations, patient-centric care and quality health outcomes. Going forward we will continue to expand into complementary businesses and diversify from being predominantly a hospital business to an internationally diversified healthcare provider that offers a compelling range of services,' said Viranna.