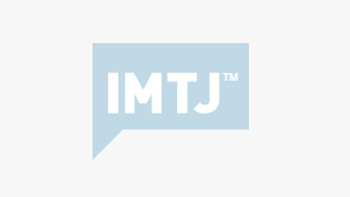 More than 80 countries now consider themselves to be medical tourism destinations. Nigeria is the latest addition to the list. Are you serious?
At the recent IMTEC 2013 in Monaco, one of the speakers put up a slide showing the countries that now consider themselves to be medical tourism destinations. It numbered 65, I believe. Members of the audience then pointed out that quite a few destinations had been omitted. The number rose… it went past 70, and was heading for 80.
One of the countries that was added to the list was Nigeria. The audience were a little taken aback when this country was proposed. "Are you serious?" was the reaction.
Can Nigeria be seriously considered as a medical tourism destination?
I did some research into this latest entrant to the medical tourism market. Here are some of the basic facts about Nigeria's health system.
The World Health Organisation ranks the country's health system 197th out of the 200 nations in its 2009 report. In terms of life expectancy, Nigeria ranks 212th in the world. In terms of expenditure on health as a percentage of GDP, it ranks 139th in the world. It has the 2nd highest number of deaths pa from HIV/AIDS. The risk of major infectious disease is categorised as "very high". In the UK, a recent Freedom of Information request revealed that three-quarters of the doctors struck off the General Medical Council (GMC) register in the past years are foreign-trained; those trained in Nigeria rank second. UNICEF and WHO have recently condemned a series of attacks on health workers in Nigeria. Last month, the US Government threatened to cut off $660 million of grant aid to Nigeria over concerns over corruption and the recent pardons of corrupt officials by the Nigerian government.
The challenges to developing healthcare facilities in Nigeria
At IMTEC 2013, I picked the brains of Maria Todd from Mercury Healthcare who is managing a hospital development project in Nigeria at the moment. Here's some insight from Maria on the issues faced in developing healthcare facilities in Nigeria and her thoughts on Nigeria as a medical tourism destination:
"Security is a major concern. Everywhere we went, we were escorted by a security team, equipped with automatic weapons with "shoot to kill" authority. Any visitor to Nigeria has to be protected from communicable diseases. We had to submit to numerous vaccinations, and were subject to side effects. Our arms hurt, our muscles ached with tetany cramps, and the medications were expensive, costing several hundreds of dollars not covered by our health insurance plans. The country lacks some of the essentials for a basic healthcare infrastructure. Without constant and dependable power, basic medical diagnostic equipment cannot be properly operated. MRI and CT equipment requires rebooting and recalibration. All of this creates major challenges for major surgery and life support systems. A hospital requires 300 gallons of fresh, pipe borne water, per bed…per day to operate efficiently. This is not available in abundance in Nigeria. In Lagos, Lagoon Hospital enlisted the assistance of Apollo Hospital in India to achieve JCI accreditation, a floor threshold, not a mark of superiority. The project took 7 years preparation and coaching to achieve. When Mercury Advisory Group does this in most countries, this takes 6-8 months on average. The path and time requirement is a reflection of how far the facility was from meeting this standard, and how much remediation was required."
You get the picture. In a model of destination attractiveness for medical tourism, Nigeria isn't going too score too highly by any objective measure.
So, what's the story?
Nigeria wants to generate inbound and put a stop to outbound medical tourism
Currently, Nigeria "exports" patients. Nigerian estimates put the number at around 5,000 patients per month who travel for treatment in countries including India, Germany, Dubai, and the USA. According to the Nigerian Medical Tourism Association, India earned over $260 million from medical tourism from Nigeria in 2012.
In a bizarre recent development (not published on April Fools Day), Nigeria has partnered with the US based Medical Tourism Association to put a stop to medical tourism ("Nigeria partners MTA to check medical tourism"). An interesting concept… In addition the MTA has "expressed strong interest in helping to brand Nigeria as a viable destination for medical tourism". According to the MTA's Edelheit "the MTA is offering is to come to Nigeria to provide education on where the country's competitive advantage lies and help develop it".
Whatever you think of the MTA, you can't say that they duck a challenge (especially, when someone is paying the bill.) But there's a bigger dilemma here. How will destinations like Dubai, India, Germany and the USA feel about this "non-profit" association driving a policy with the aim of destroying the high value inbound medical tourism to their hospitals?
Will it work? Will Nigerians stop travelling abroad for treatment?
The great hope of the Nigerian government is that if they can invest in healthcare facilities in Nigeria, "the privileged few who can afford to travel abroad for efficient diagnosis and treatment will have no need for frequent trips abroad". The government has announced a $650 million project to build Abuja Medical City, a 1,687-bed-hospital, "to discourage medical tourism in the country". (FG plans $650m Abuja Medical City).
That's the theory.
Let's look at what happens elsewhere. Many Gulf states have ploughed money (big money!) into developing healthcare facilities but it's had little effect on stemming the outflow of high income Arabic patients who are seeking treatment in Europe, the USA and Asia. Why? Because massive investment in modern, high tech facilities doesn't mean that you're delivering the best (or what is perceived by patients to be the best) treatment option. The reputation, expertise and experience of the doctors and healthcare professionals counts for more.
So what should Nigeria be doing?
The comments posted in response to the news item on Abuja Medical City are revealing. All but one are negative. Here's a flavour of what the Nigerian commentators think:
"How will the common man ……even get to this hospital? …. They should invest this money (if they must) on the existing teaching and state hospitals"
"Would our political office holders like the president, governors, senator etc be patriotic to use it when it became operational?"
"The hospital may be one of the best equipped in the world, but do we have a well trained personnel to use them optimally?"
"I won't blame people that travel overseas for medical attention much because the kind attentions you receive when consulting a doctor in a foreign land would make you refer to our Nigerian doctors here as nothing but quacks."
"Six hundred and fifty million dollars what a waste of resources. The problems of the health care systems cannot be solved by building new hospitals. The existing ones we have suffer from lack of infrastructure, staffing, structural ineptitude, lack of equipments and very poor salaries.
"The present focus on 'medical 'tourism ' is being propelled more by the greed of the FG…. than by Govt's genuine interest in Nigerians' welfare: and that may mean priority will be given the dollar-carrying medical 'tourists' over Nigerians."
I'm inclined to agree.
$650 million of government money would go a long way to upgrade the existing medical facilities across Nigeria and improve the health status of the average Nigerian. Will a $650 million facility stop the "privileged few" travelling abroad for treatment? Will the MTA's latest destination guide, a Nigerian stand at the next MTA event and a bunch of US "consultants" put Nigeria on the medical travel map?
I can't see it happening. Can you?