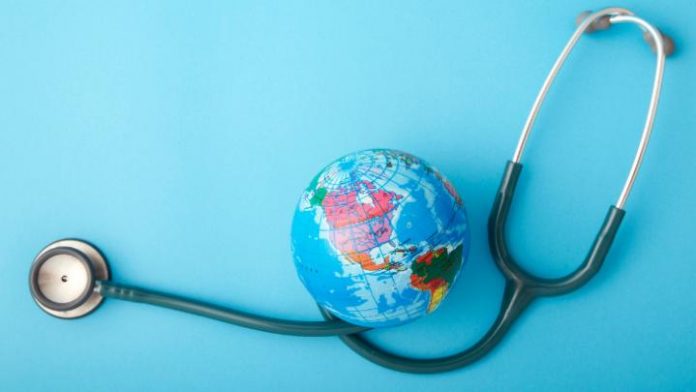 At this time of year, it's worth looking back at some of the stories and articles that we've featured in IMTJ, and what they might tell us about some of the trends in the sector.
If you don't regulate providers, you'll pay the price
When medical travel goes wrong, it's the image of the destination that pays the price. We continue to pick up stories about international patients who've travelled for treatment and have suffered a less than excellent patient experience. And some of them have died.
In Mexico, a US medical tourist died after cosmetic surgery at the RinoCenter clinic in Ciudad Juárez.
In Turkey, a second UK patient died from complications following a Brazilian butt-lift treatment.
A study by investigators at Brigham and Women's Hospital highlighted the risks of complications following surgery for patients travelling to the Dominican Republic.
Some countries are acting positively to ensure that their image as a medical treatment destination is not wrecked by "rogue clinics".
In South Korea, the Government has decreed that a medical institution must obtain a certificate of registration before it can attract foreign patients, and there's a crackdown on illegal medical tourism brokers.
In UAE, the Emirates Plastic Surgery Society (EPSS) is seeking authority to oversee the cosmetic surgery sector and says that its time to introduce greater regulation of the activities of cosmetic surgeons and clinics.
Some source countries are cutting back spend on treatment abroad
In a reversal of medical travel trends, countries that were once a source of medical tourists are cutting back on government-subsidised expenditure on treatment abroad. Some are also now becoming medical travel destinations.
The Dubai Health Authority (DHA), has stated there were 1,582 overseas patients sent abroad by the health authority in 2017, down from 1,994 in 2016.
The introduction of compulsory health insurance in Oman is expected to reduce the number of patients sent abroad for treatment.
Nigeria's Minister of Health has said that the Federal Government is succeeding in its quest to reduce outbound medical travel, after claims that Nigerians spend around $1 billion on medical trips abroad.
Some countries are placing restrictions on medical travel activity
In Israel, restrictions are being placed on medical travel activity in the country's hospitals. Israel's Health Ministry is refusing entry visas to medical tourists from countries where inoculations are not given as a matter of course, including Ukraine, Romania, Georgia, Greece, Serbia and Albania.
In Munich, the local government has clamped down on apartment rentals that are used to accommodate medical tourists.
And some are getting into the medical travel business… or rethinking their strategy
Few destinations have got it right when it comes to developing a medical travel strategy. But that doesn't stop new entrants wanting to join the "medical tourism goldrush". And some destinations who have actively promoted themselves in the medical travel sector have had to rethink their approach.
Abu Dhabi wants to be "a serious contender for medical tourism". It has signed an MoU with a partner who may well promise them the earth and run yet another conference. If the experience of other destinations is anything to go by, Abu Dhabi will end up spending a few hundred thousand dollars but will probably be no wiser about the market.
Ghana is the latest medical travel "wannabe". The government is developing a policy to promote medical tourism in Ghana to serve the ECOWAS region (the Economic Community of West African States incorporates Benin, Burkina Faso, Cape Verde, Cote d' Ivoire, Gambia, Ghana, Guinea, Guinea Bissau, Liberia, Mali, Niger, Nigeria, Sierra Leone, Senegal and Togo.)
Jordan, once the medical travel star of MENA, has lost out dramatically to competing destinations. The Jordanian government is forming a national committee to draft a new strategy for the medical tourism sector.
Hospitals are spreading their wings
"Take the expertise to the patient" rather than "bring the patient to the expertise" is driving hospitals to expand their international business.
NMC Healthcare has have signed an MoU to build a network of medical facilities across the kingdom of Saudi Arabia.
German and US hospitals are moving into major medical travel destinations. Both the Schoen Clinic and the Cleveland Clinic have entered the UK market and will expect to take a share of the inbound international patient business.
The rise of technology
Across the globe, technology is impacting on the way that healthcare is delivered. And medical travel is no exception.
US medical travel agency PlacidWay has launched what it claims to be the first international patient-provider direct chat application in the medical travel industry.
bablyon Health has forged a deal with medical insurer Prudential Corporation Asia to make its AI technology available to customers of Prudential across Asia.
The updated app from doctor on-demand provider ZoomDoc allows patients to book face-to-face appointments in addition to virtual consultations. ZoomDoc is the first healthcare provider in Britain to offer physical and virtual appointments with a UK doctor as a 24/7 service, accessible via smartphone worldwide.