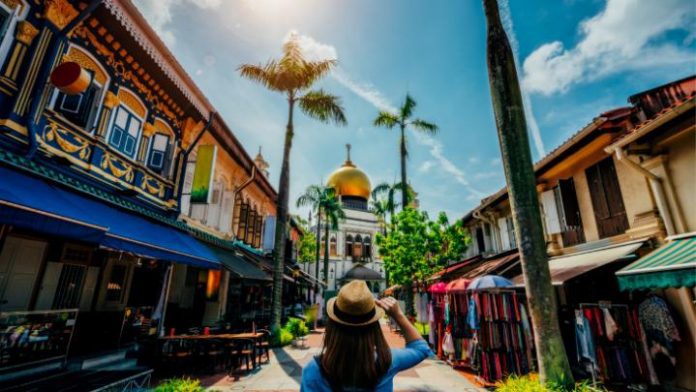 According to an in-depth article in the Sunday Times part of The Straits Times, Farrer Park Hospital, Singapore's first US$800m "mediplex" comprising a private hospital, hotel, shops and medical centre is failing to attract locals and medical travellers. The article also claims that the Singapore Tourism Board has confirmed that it is no longer pursuing medical tourism "as a travel strategy".
The plan for Farrer Park Hospital promised to be one of the world's first integrated healthcare and hospitality complexes. Farrer Park Medical Centre, Farrer Park Hospital, and One Farrer, a luxury hotel with wellness and conference facilities, would offer a mix of lifestyle retail, amenities and services for the leisure, business and medical tourism traveller.
The article in The Straits Times suggests the plan is faltering. It claims that the project, costing US$800 million and taking five years to build, is failing to attract both local and international patients. It says half its wards are still empty. nearly half of the 189 medical suites to house clinics remain vacant and, on most weeks, the hospital gets just 50 to 60 patients.
The reasons cited in the article include its unusual location and its lack of networks. It is also a casualty of the unexpectedly stiff competition for medical tourists from hospitals in Thailand and Malaysia, says analysts.
The article says that in 2008, when Farrer Park Hospital was first announced, the Government projected that Singapore would treat one million foreign patients annually by 2012. It says that today, the Republic gets just half of that – an estimated 500,000 medical tourists every year. No source for this data was given.
The article says, in a response to The Sunday Times, the Singapore Tourism Board (STB) has confirmed that it no longer pursues medical tourism "as a travel strategy". On average, medical tourism spend accounted for less than 4% overall tourism receipts in recent years, said STB's director of trade engagement and market Soo Siew Keong.
Said health economist Phua Kai Hong: "Our Government did not anticipate the competition from surrounding countries. If we compare ourselves to Thailand and Malaysia, we are too highly priced.
"There will still be rich Indonesians who will come to Singapore to see the doctors they prefer. But the price-sensitive patients would shop around. And if Malaysia and Thailand charge a fraction of the price for the same procedure, why would they choose Singapore?"
The article says that Farrer Park Hospital, owned and managed by The Farrer Park Company, has said it is taking steps to manage the situation, and is developing capacity gradually.
Singapore has over the last few years suffered from strong competition from its neighbouring countries. For an in-depth analysis of the medical tourism market in Singapore, visit the IMTJ Country Profile.