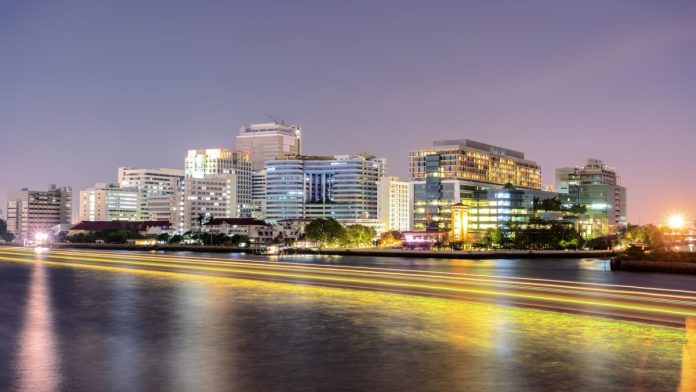 Leading hospitals in Bangkok have launched COVID-19 recovery and quarantine services, in an effort to revive inbound medical travel.
One in every 10 people who contract Covid-19 are experiencing symptoms for longer than three weeks following an acute phase of illness. While Long Covid is not yet fully understood, people across the world who are experiencing Long Covid symptoms have reported that they are struggling to manage their symptoms while feeling stigmatised and unsupported.
Around the world, there are still many new cases each day as well as a number of previously infected who now test negative. This group require continuous COVID-19 care and management. The previously infected group needs the most help because the lungs have been affected. Other COVID-19 related symptoms may still be present, which negatively affects their health in the long run. Although they test negative now, post-COVID complications, called "Long COVID-19," can remain for 1-6 months, depending on the physical condition of each patient.
Bumrungrad International Hospital in Bangkok has launched the Bumrungrad COVID-19 Recovery Clinic, offering holistic solutions to all COVID-19 related problems. It claims it is the first COVID-19 centre in Thailand and the Asia-Pacific to offer holistic solutions to specific COVID-19 related complications.
The clinic will focus on delivering COVID-19-related services to three target groups: the never infected, the infected, and the previously infected who now test negative. The aim is to create a medical centre for people whose lives are affected by COVID-19, delivering effective care to the infected while treating the people who have long COVID-19 symptoms, so that they can have a quality recovery.
The hospital provides treatments for both outpatients and inpatients, including quarantine, intensive care and telemedicine for patients in home isolation. The hospital also offers rehabilitation services to patients with symptoms of long COVID to help them gain strength and recover fully.
The company has also created partnership networks all over Thailand and around the world.
Bangkok Dusit Medical Services, Thailand's largest private health care group, has also recently launched a high-end alternative quarantine resort in the heart of Bangkok.  It offers quarantine packages of seven, 10 or 14 days, depending on vaccination status.
Bangkok Dusit Medical Services subsidiary Paolo Hospital Phaholyothin is preparing to allocate a five-year investment budget to upgrade its medical services to treat Covid-19 and other emerging diseases.
Other leading hospitals in Bangkok and major cities nationwide have launched similar services to serve rising demand when the country opens up for medical tourists and foreign visitors.