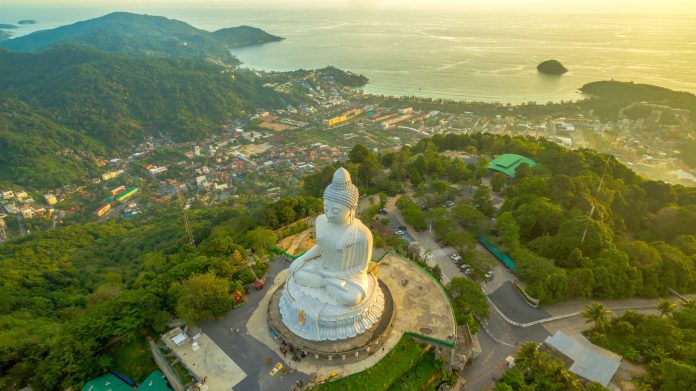 The island of Phuket's administration is waiting for Thailand's Public Health Ministry to approve a THB343 million (US$11 million) budget, to prepare for the construction of an international medical tourism complex at Vachira Phuket Hospital.
The Thai government's medical tourism board has approved the proposal. A further TBH1.4 billion (US$44 million) will be needed for the construction of the complex and its supporting facilities, and the cost will be covered by a joint investment between the government and the private sector. It is hoped the medical tourism and health services complex will be a part of the province's tourism appeal.
The aim is that the medical tourism complex will initially attract around 50,000 tourists in 2023, with the number projected to double within a year and possibly reach one million in 2026. The complex is expected to generate THB2.5 billion (US$79 million) in its first year after opening, and THB50 billion (US$1.6 billion) in 2026.
The Covid-19 pandemic has severely impacted Phuket's economy, which heavily relies on the millions of tourists that come to visit each year. The province is working hard to salvage its economy by repositioning the island as a world-class destination for health tourism.
The proposed international medical tourism complex will be built in Mai Khao, Thalang district. In the first phase of the project's implementation, four medical centres will be built: a general health centre, an international seniors care facility, a cardiac centre as well as a centre for physical rehabilitation and anti-ageing. In the second phase, three more centres will be built including the new Bamrasnaradura Infectious Disease Institute headquarters, a tropical diseases institute and the Andaman cancer centre.
The island of Phuket aims to deliver Covid-19 vaccine shots to most of its population as it gears up for July 1, when vaccinated overseas visitors will no longer be required to quarantine.
Phuket has its own international airport and tourists will be able to roam the island freely without posing a coronavirus risk to the rest of Thailand's population.
While medical workers, members of the cabinet and the elderly were the first to be vaccinated; Thailand's decision to prioritise Phuket over other parts of the country underscores the central role of tourism to the economy. The government wants to see at least 100,000 tourists to Phuket in the third quarter.
Currently medical and health tourism numbers to Thailand are low. Visitors from Europe, the United Arab Emirates and the United States are expected to return first.