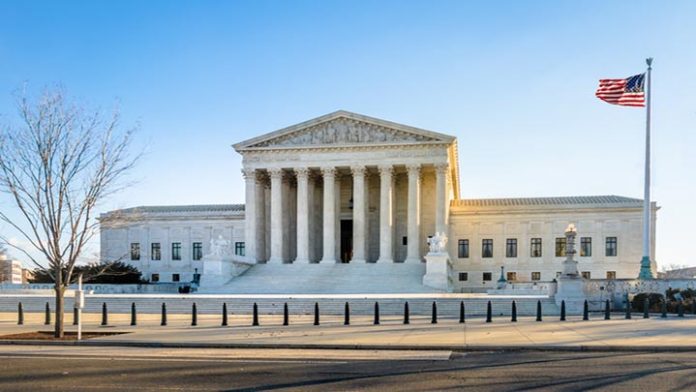 The Supreme Court will hear the case attempting to overturn the Affordable Care Act. This is seen as a win for Democrat states pushing for the high court to weigh in and potentially pushing the health law into the 2020 presidential election debate.
The decision means the justices will add the case to their schedule for the next term, which starts in October 2020. A final decision on the fate of the landmark act that ushered in health insurance coverage for millions of Americans and reshaped the industry likely would be rendered in 2021.
The lawsuit to strike down the nearly 10 year old law was brought by a group of primarily Republican states led by Texas. The central argument centres on whether the law is invalid because it no longer contains the financial penalty that was levied against those for not purchasing health insurance cover. Congress later changed the penalty to zero and because of that the courts have said the mandate can no longer be considered a tax.
The key legal question is whether the rest of the law could stand without the mandate, or whether the remainder of the law could be severed from it.
A lower court ruled the individual mandate was unconstitutional and inseverable from the rest of the law, striking down the Obama-era law.
A federal appeals court later upheld the lower court's ruling in part. The appeals court agreed the mandate was unconstitutional but punted the question about whether the rest of the law could stand without it back to the lower court.
A coalition of blue states, led by California's Attorney General Xavier Becerra, stepped in to defend the law as President Donald Trump's administration has declined to defend it in court.
The Supreme Court hopes that the election will be over before it has to rule.