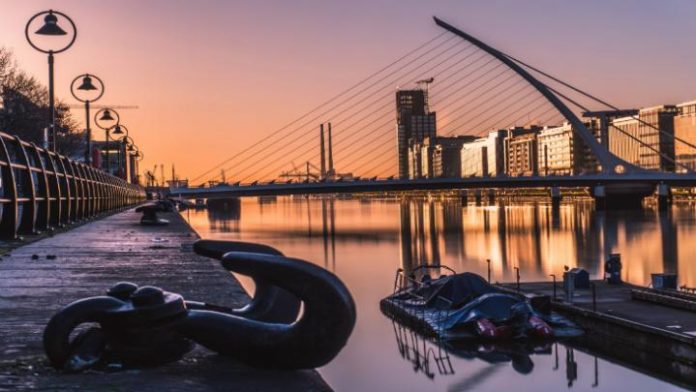 There is as much movement over the Northern Ireland-Ireland borders as there are cross-border healthcare deals between the two countries. IMTJ analyses the reciprocal healthcare arrangements and the possible impact now the UK has left the EU.
The relationship between the UK and Ireland is different to the relationship between the UK and anywhere else in the EU, because of the Common Travel Area (CTA), which both governments are committed to maintaining.
The CTA is not based on EU membership and is a long-standing arrangement based on domestic legislation and agreements between the UK and Irish governments and deals with a range of issues. For Irish citizens living in the UK and British citizens living in Ireland, CTA arrangements allow them to travel freely between the two countries without seeking permission from the authorities.
British citizens in Ireland and Irish citizens in the UK have the right to access healthcare in either state. When visiting they also have the right to access needs-arising healthcare during their stay. Both Governments have committed to taking steps to ensure that this will continue now the UK has left the EU.
A range of reciprocal healthcare arrangements, including reimbursements, will be maintained between Ireland and the UK after Brexit. The arrangements facilitate access to health services in the UK and Ireland, including access to emergency, routine and planned healthcare, and put the continuation for the CTA arrangements on a legal footing post-Brexit.
Frontier workers in the Border area who live in Ireland but work in the UK, workers posted to Ireland from the UK for no more than two years and pensioners in receipt of a UK state pension who do not receive an Irish contributory State pension; all these individuals and dependents will continue to have full healthcare eligibility without means testing.
Irish patients with rare diseases and requiring certain organ transplants will still be able to access healthcare in the UK under reciprocal arrangements. The deal creates a similar scheme to the EU Cross-Border directive through which Irish residents are reimbursed for the cost of treatment in UK hospitals to ensure these patients can continue to be reimbursed post-Brexit.
Under the EU Cross Border Directive, people can have hospital treatment in another EU country and are reimbursed afterwards by the HSE. Many Irish people use this scheme to get treatment in Northern Ireland or in Britain due to long waiting lists here.
If the EU Cross Borden Directive arrangements do not apply after 2020, Irish patients would likely have to go to Poland, Portugal, Spain, France and Germany for care.
The Treatment Abroad Scheme is for treatment that is clinically recognised but is not available in Ireland. Depending on Brexit negotiations, Irish patients may have to look beyond Northern Ireland and Britain for this care, unless new arrangements are put in place.
Separately, there are cross-border healthcare arrangements between the Republic of Ireland and Northern Ireland. Services are provided on an all-Island basis for cardiology and radiotherapy cancer treatments in Altnagevlin Hospital in Derry, specialist paediatric services at Our Lady's Hospital Crumlin and maternity services in Dublin. Large networks have been built up over many years in the interests of patients and of common benefit to Ireland and Northern Ireland.