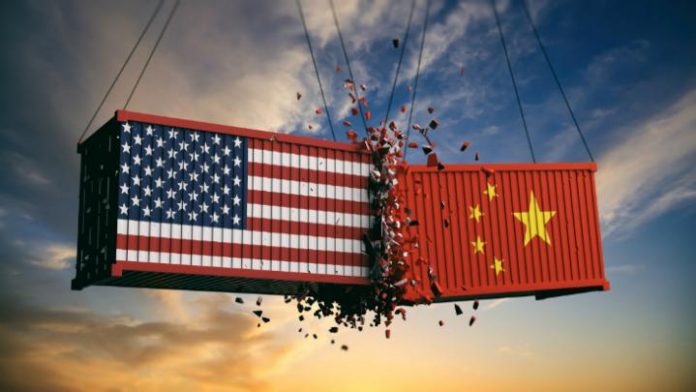 Inbound medical tourism to the USA by affluent Chinese patients doesn't seem be affected by the current US-Sino trade war…so far. The long-term prospects however don't appear as rosy explains Gregory Wendell Dennis, US attorney and specialist in USA immigration law.
In July 2018, trade tariffs, first imposed by the Trump Administration on US$34billion worth of Chinese products, was a significant moment in the trade war between the USA and China. Since the first round of tariffs, these countries have engaged in a tug-of-war, implementing retaliatory tariffs and other politically motived measures instead of reaching a consensus. The repercussions on global commerce are visible in a variety of industries, including tourism between the two nations, which has seen a significant decline.
In spite of this tension, Chinese Medical Tourists going to or in the USA ("CMTUS") seems to have stayed pretty constant. The difficulties that these affluent CMTUS experience, in the process of getting treatment in the USA, has counterintuitively increased inbound medical tourism's value, as a symbol of social status.
Legal, political, social and economic barriers tend to share a symbiotic relationship and have overlapping functions that ultimately construct a multilayered bar to travel. Yet, the combined effect on the medical tourism industry for CMTUS seems to have been minimal. Legal barriers are the most tangible, in the form of visa refusals for Chinese nationals, but even those have only seen minute dips and gains to date.
Visa refusals for inbound medical tourists may be increasing…
The primary legal barrier that CMTUS encounter are visa refusals, which are getting harder to overcome. According to the US State Department's annual reports (Adjusted Refusal Rate – B-Visas Only By Nationality Fiscal Year*(S) 2015-2018) – see Figure 1. , refusals are increasing.
The adjusted refusal rates* for visas that are most commonly applied for by medical tourist, B classification visas, have substantially increased since 2015. The adjusted refusal rates for a B class visa are:
2015: 10.03%
2016: 12.35%
2017: 14.57%
2018: 17%
*The adjusted refusal rate calculates applicants that are refused a visa at least once but reapply one or more times and eventually overcome a refusal and have their visas issued during the same fiscal year of their initial refusal.
…but visa applications from medical tourists are also increasing
According to the State Department's Foreign Affairs Manual ("FAM"), a B-2 visa is the most appropriate visa classification for a medical tourist.
There are two groups of B-2 visa patients. Group 1 is comprised of B-2 visa applicants with the core travel purpose of seeking medical treatment in the USA. Group 2 comprises patients who were already valid B-1, B-2 or B-1/B-2 visa holders, and whose visas were issued for nonmedical travel purposes, and the issuance of these visas occurred prior to seeking medical treatment in the USA.
As a result, there is no accurate way to find the exact number of medical tourists that actually visit the USA annually, particularly when just looking at visa application statistics. However, these statistics show a trend that this market is growing, despite the legal obstacle of higher visa refusals. These obstacles and other factors have restricted and slowed growth, but the market still continues to expand.
According to the State Department Annual Report (FYs97-18_NIVDetailTable) – see Figure 2 ' ' , between 2015-2018, the total number of B-1/B-2 visa applicants peaked from approximately 2.2 million in 2015, then dropped to 1.2 million in 2018. Meanwhile, the small numbers of B-2 visa category's applicants rose over the same time period.
Although this measure is flawed because recreational travellers also apply for B-2 visas, this figure is a primary component for the barometer that measures the amount of new CMTUS annually. The conclusion is that CMTUS have not been deterred by lower visa interview passage rates, and they have been applying for a medical tourism visa multiple times, after initial refusals.
Devaluation of the Renminbi is not having a major impact
The engine that powers these CMTUS is seeking treatment at globally ranked healthcare centres and hospitals, and the belief that US trained/licensed physicians are miracle workers. As the trade war morphs into a currency war, economic concerns and the devaluation of the Chinese Renminbi are still not preventing these patients from seeking treatment in the USA, despite getting less for their money.
The fluctuation in currency has been gradual, and therefore a slight devaluation in the Renminbi is not tipping the scale and deterring families in China from deciding to seek treatment in the USA.
Excluding Chinese maternity tourism in the USA, most of these CMTUS are seeking treatment for terminal illnesses, rare diseases, cancer and pediatric conditions, mostly genetic, dealing with vital organs, such as the brain, spine, lungs heart and eyes. These patients typically pay US$30,000-180,000 for US medical expenses and will prepay their hospital in the US, prior to the patient even applying for a B-2 visa. Proof of payment is requisite evidence given to the US Consulate or Embassy when the patient attends a visa interview.
CMTUS are typically long-term patients, and their duration of stay in the USA is six weeks to six months; their treatment plans usually reflects scattered in- and outpatient time, and heavily depends on the type of treatment they are receiving and their recovery time.
Social and political barriers are deterring some CMTUS
There are also social and political forces that further complicate the choice of the US as a destination for medical tourism for Chinese patients.
The social barriers include the fear of being a victim of violent crime, the fear of being a victim of terrorism and/or discrimination. These fears are reasonably derived from sensationalised global news media, which have deterred many CMTUS from visiting the USA, and that is reflected in Figure 2, which evidences a 985,791 decrease in B-1/B-2 visa applications between 2015 through 2018's fiscal year.
These social barriers are also sourced politically through governments and their agencies such as, travel warnings issued by the US and China via the United States Department of State and the China's Ministry of Culture and Tourism, respectively. The rhetoric on both sides is shaping how each nation views the other, so supporting the American economy by traveling there and consuming goods and services is possibly being seen by some Chinese citizens as unpatriotic.
Less rosy long-term impact of the trade war on inbound medical travel
The wider impact that the US-China trade war poses on global health may be less visible in the immediate term. Global health depends on the movement of goods, services and people in the least restrictive manner. Experts in healthcare are being deterred from sharing knowledge due to visa restrictions and cultural tensions. Tariffs will also increase the prices, due to direct tariffs on medical equipment or pharmaceuticals, or indirect tariffs on raw materials used to create other items necessary in global health.
Despite inbound medical tourism being insulated from the trade war in the short term, the long-term prospects don't appear so rosy. Ultimately, the US and Chinese could strengthen regulations and increase political rhetoric to discourage bilateral trade, technology transfers and knowledge exchange.
Intellectual property infringement is the at the heart of this battle, but the effects are 'weaponising' all nonimmigrant visas for Chinese applicants, seen through the rising adjusted refusal rates and the dwindling number of B-1/B-2 applicants.
About the Author
Gregory Wendell Dennis is an attorney licensed in Washington, DC and the state of Maryland. He primally handles USA immigration law matters and US trademark matters. Mr. Dennis founded Dennis Consulting Yunnan, Ltd. in 2016, which is based in Kunming, Yunnan, where the brand, Potomac Consulting® engages exclusively in medical tourism for CMTUS. He has lived in China for approximately ten years and is fluent in Mandarin. Mr Dennis is a 2022 Master of Public Health candidate at the University of Edinburgh, UK.