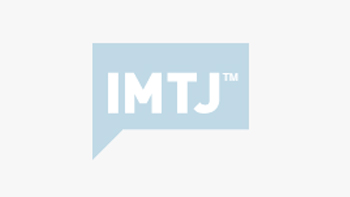 A study for the Missouri Hospital Association into domestic medical tourism suggests that medical travel created over 3,000 jobs and generated $124 million in non-medical travel expenditures in 2009. The US state of Missouri's travel industry sees inbound medical travel as something the Division of Tourism can promote for the state.
The study "Behind the Big Blue H" used Missouri Division of Tourism statistics on travel expenditures to estimate the impact of medical travel on non-medical services and products. In 2009, nonresidents receiving medical care in Missouri hospitals included 84,885 inpatients and 769,567 outpatients, according to the study, which was prepared by the Community Policy Analysis Center, University of Missouri–Columbia. Most medical tourists to Missouri are from neighbouring states, including Illinois, Kansas, Arkansas and Oklahoma. The study estimated that non-resident inpatients daily spend averaged $143 to $164, including $66 to $88 for accommodation, $66 for meals, and $11 for fuel. Outpatient daily spending averaged $77.
Study authors, Thomas G. Johnson, Shriniwas Gautam and James D. Rossi, say that the economic impact of medical tourism goes beyond expenditures for healthcare because medical travelers, including patients and traveling companions, buy services and goods from retail businesses, hotels, restaurants and fuel stations. The report on medical tourism is part of a larger study conducted by the hospital association to demonstrate healthcare's impact on Missouri's overall economy.
The St. Louis region led the state in medical tourism, attracting 49% of non-resident outpatients and 57% of non-resident inpatients. Kansas City followed with 26% of outpatients and 18% of inpatients. Springfield was third, with 8% of outpatients and 10% of inpatients. Missouri hospitals, on average, charged $2220 and $39,140 for out-of-state outpatient and inpatient services, respectively.
The report suggests that Missouri can benefit by marketing to medical tourists and working with the healthcare community to inform patients and their companions about the opportunities Missouri offers in the state's largest cities – St. Louis, Kansas City and Springfield. Opportunities extend to include wellness travel as Missouri offers 10 spas in different regions of the state. Missouri's Division of Tourism currently does not target medical travellers.
Other US cities, including Orlando, Las Vegas and Miami, are promoting inbound medical travel. According to market research group HealthLeaders-InterStudy, Oklahoma City is becoming the medical tourism destination for oncology care in the USA. According to the recent Oklahoma City Market Overview, health systems in Oklahoma City are offering proton cancer therapy treatments that are only available in a handful of locations nationwide. OU Medicine will open a cancer center offering proton therapy in late 2011, positioning itself to compete with market leaders ProCure Proton Therapy Center. Patients from 23 states, as well as international patients, have already sought treatment at INTEGRIS.
While most cities concentrate on domestic medical tourism, New York also gets international medical travellers. Manhattan cosmetic surgeon David Shafer has launched a New York City based medical tourism website, with iPad, iPhone and Android applications. He previously created the world's first interactive cosmetic surgery themed iPhone application, The Shafer Plastic Surgery app. The website gives patients worldwide access to information and the ability to book appointments. It has instant translation of website information into twelve languages; access to Skype video conference consultations; and social media Facebook and Twitter. It also has accompanying iPhone, iPad and Android applications that offer mobile and smartphone users the ability to tap into all resources on the go. The site also offers the option to take a self-portrait with a personal phone, attach it to an email and send to Dr. Shafer for an initial consultation.
Dr. David Shafer has established a global patient base with more than 50 % of his patients travelling from Europe, the Middle East, Asia and Australia to seek out personalized service at his New York City practice. Dr. Shafer created Medical Tourism NYC as a response to the frustration of patients who travel to developing countries in search of cheap cosmetic surgery only to end up in his office in need of surgical revisions or worse, emergency treatment; mostly due to substandard techniques and training. Medical Tourism NYC focuses on travel to obtain the highest level of medical care, giving consumers access to top doctors, the leading hospitals and the resources of New York City.