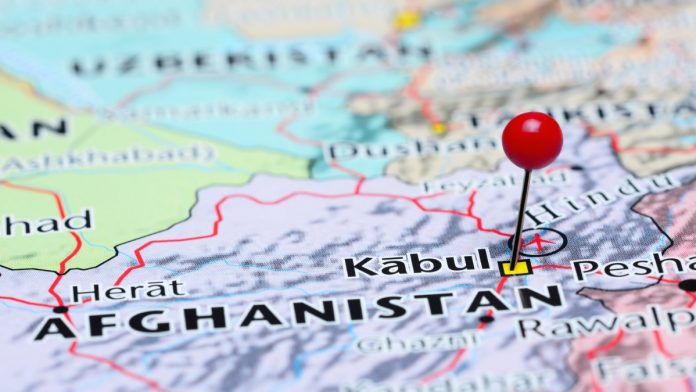 All medical travel in Afghanistan has historically been outbound, but how does the Taliban taking control affect access to healthcare?
Only very limited medical facilities are available in Afghanistan, particularly after the withdrawal of military hospitals. There are 117 state run hospitals and a few private hospitals, and some new clinics and hospitals built in the last decade, but how many of the latter will survive is uncertain.
Access to basic or emergency medical care remains hard to reach for many Afghans despite years of Western involvement and billions of dollars in humanitarian assistance. Among the main barriers for reaching treatment are high costs and lack of money, long distances and armed conflict.
Public hospitals are overburdened and lack quality. Private hospitals lack expertise and adequate facilities, forcing most Afghans to travel abroad for medical help, mostly to India.
20 years ago, the USA and its allies invaded Afghanistan. An entire generation of Afghans has grown up with war and conflict a daily norm. The peace deal backed by 50 countries, but not Iran, saw US and other international troops out of Afghanistan in 2021. The Taliban have now taken control of the country.
India, which has invested millions of dollars in development projects across Afghanistan, has now closed all its consulates, leaving only the embassy in Kabul operational.
Indian and other foreign hospitals that opened local referral offices are either likely to close them or use only locals and local agents, if they are allowed to stay open.
All US citizens have been ordered to leave Afghanistan while the UK and all EU countries have advised that citizens leave urgently.
China and Russia have no plans to evacuate citizens or businesses or close their embassies, both instead seeking to work with the Taliban.
What the current conflict means is that the country is no longer safe for non-local representatives, as the military escorts have gone home. Much medical aid is foreign funded but on hold as many foreign medical staff have left the country while much overseas aid is on hold.
The country has a destitute economy and mostly relies on foreign aid, with the USA being the main financier. In a broken economy and a healthcare sector struggling to deal with conflict and a pandemic, Afghans needing medical care have a problem. The local system cannot cope, but they cannot travel overseas unless they leave and never return.
Impact on outbound medical travel
All medical tourism in Afghanistan is outbound, with most going to India, while Pakistan, Iran and Turkey are other destinations.
Exact numbers are not known but may exceed 100,000 a year. Many of these are the middle-class who are now fleeing the country.
The fall of Afghanistan could hit outbound medical travel to India particularly hard. According to the Federation of Indian Chambers of Commerce and Industry, Afghan patients and their friends and family members contribute around Rs 1.5-2 billion (US$27m) to the Indian economy.
For Afghans, India is a cheap healthcare destination where hospitals offer quality treatment at reasonable rates. 30,000 medical visas are issued every year for Afghan nationals to visit the country.
According to India's Ministry of Tourism, out of the total medical tourists, 54.3% visited India from Bangladesh in 2020, followed by 9% from Iraq, 8% from Afghanistan, 6% from the Maldives and 4.5% from African nations.
Even when destination countries like India and Pakistan open borders they will be wary of accepting medical travellers from Afghanistan, unless they have the cash to pay. State funded treatment is on hold at least until countries around the world recognise the Taliban as the new national and provincial government.