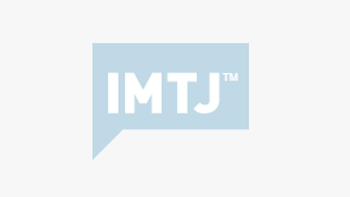 Barbados Fertility Centre (BFC) has received the gold seal of approval from Joint Commission International. It has been reaccredited, meaning the clinic has maintained the highest standards since the gold seal was first awarded to them in 2007. BFC is the sole JCI accredited facility on Barbados.
Ann Jacobson at Joint Commission International says, "The citizens of Barbados should be proud that Barbados Fertility Centre is focusing in this most challenging goal – to continuously raise quality to higher levels." Joint Commission International is a US health facility accreditation programme that sets health care industry standards across the world, to give patients assurance that medical establishments have undergone stringent testing so that patients can make an informed choice within a level playing field.
BFC was tested for patient's pain assessment & management, the risk and safety assessment prior to treatments and medical procedures, the storage and handling of hazardous materials, the regular inspection and maintenance of equipment, the credentialing of staff including the ongoing and up to date training of medical staff and all areas of patient safety.
BFC continues to boost medical tourism in Barbados as it assures patients that the quality of care they will receive when deciding on BFC for IVF treatment is as good if not better than clinics in the USA or the UK.The accreditation process is considered by BFC to be essential in improving the quality of care given to patients, and that by investing in new quality measurement systems, resources and staff training they are providing the best treatment for continued high success rates in IVF cycles. These quality standards also ensure continuous improvement as they are continually monitored.
Since opening in 2002, it has year on year increased the number of couples conceiving through the creation of a stress reduced environment for couples under going IVF treatment. Couples from Barbados, the Caribbean, USA, UK, Canada and other European countries are now proud parents after successful treatment at BFC.
BFC is one of the first IVF units in the world to offer a combination of medical tradition and a holistic approach by treating couples both mentally and physically with massage, reflexology, acupuncture and counselling on managing the whole IVF procedure. BFC believes that the approach of allowing couples to relax with their healthy mind and body programme whilst undergoing IVF treatment is one of the reasons why it is so successful. Dr. Juliet Skinner at BFC says, "We believe our high clinical and laboratory standards, and the relaxing environment of our beautiful island contribute to our high success."
BFC saw success rates in 2009 on women under 35 using Blastocyst with 71% achieving a pregnancy. In the under 40 age group they saw 56% success. For women under 38 who had IVF/ICSI at BFC success rates were 68%. This compares to a 42% success rate in USA and 22% in the UK in the same age group.
Barbados Fertility Centre has a new online forum for patients suffering with infertility so patients can talk to each other, share experiences and support one another through treatment. Anna Hosford at BFC says, "We realised the importance of patients being able to speak to one another and have for many years been introducing patients to one another.
We also host regular support groups ourselves, it seemed the next logical step to create an online forum for infertility patients to talk to one another. The forum we have created is for both men and women that are suffering with infertility and is there as a support network, it is open to everyone, not just our patients."