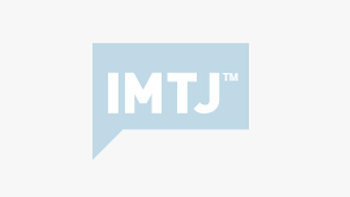 Indian dentists want a share of the medical tourism pie. Cities such as Chennai, popular with foreigners for its low-cost heart and eye surgery, now look to dental tourism. VV Dentistree is one of several promoting dental treatment at around a quarter of UK or US prices. Five-clinic Chennai dental service provider VV Dentistree plans to set up hospitals and clinics in Bangalore, Hyderabad and Kochi by early 2011. Within five years, Dentistree wants to have a national presence and also intends to spread overseas in Sri Lanka, the Maldives, Indonesia and Malaysia.
VV Dentistree India Private Limited provides dental care services including root canal treatment, orthodontic treatment, implant, microscopic enhanced surgery, and laser assisted surgery. The company operates clinics in areas including Adyar, Mylapore, OMR, Anna Nagar, and Ashok Nagar in Chennai. August saw the launch of its first international dental hospital in Chennai, with the latest equipment, and built specifically to target dental tourists. Similar hospitals in Hyderabad, Bangalore and Cochin will open in the next 15 months, followed by hospitals in Mumbai, Pune and Kolkata.
While cosmetic surgery or hip-replacement surgery in India may be economical for a foreigner even if air ticket and accommodation costs are included, the same may not be the case for dental care, which is much more about repeat treatment than a one-off surgery. That is why some leading healthcare providers in India who are heavily into medical tourism, rarely promote dental care. Smaller Indian dental clinics believe customers will find it viable to travel to or within India.
The annual conference of the Travel Agents Association of India (TAAI), the country's largest travel trade body, being held in Dubai this year, will showcase the key features of India's medical tourism. One aim is to increase the number of tourists and medical tourists from the Middle East who visit India. 2000 delegates will take part in the conference from Sep 29 to Oct 2 in Dubai. India will promote medical tourism in states including Kerala, Andhra Pradesh and Karnataka.
Seeking enhanced ties with the Arab world, India has said the countries in this region can benefit from its medical tourism sector under which traditional treatments like Ayurveda are offered at cheaper cost." The country's medical roots go back to the centuries and much of the Western world is now utilizing the cheap but effective medical treatment in India," says Indian Ambassador to Qatar, Deepa Gopalan Wadhwa. Ayurveda and other traditional medical treatments are bringing many people to India.
Indian tourism and medical tourism have been hard hit by global recession and the Mumbai terror attacks, but there are signs of a slow recovery. The government is focusing on niche tourism products including wellness tourism. This includes spas and ancient therapies ayurveda, unani, and siddha. Although it accepts the importance of medical tourism, the government admits it has no ideas of numbers as many come on tourist visas rather than specialist medical tourism visas. There are still no signs of the long-promised positive government help for this sector.