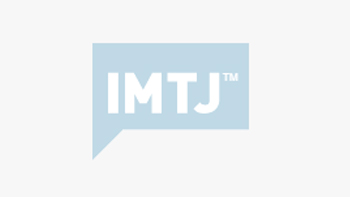 When there are a substantial number of peoplefrom one country or group of countries, rather than them going overseas to gettreatment, dentists and others have been setting up clinics in the UK to targetthat market. This has happened to Hungarian dental clinics, and all types of clinics for Poles. These clinics may start off as targeting onenationality but soon their fame as low cost but efficient and friendly clinicsmeans they get people of all nationalities.
Some Hungarian dentists and businessmen realizedthat patients are reluctant to travel for medical treatment, especially if theyhad not yet met their dentist. Rather than waiting for patients to come to themthey decided to go to the patients and set up clinics in the UK. Vital Europe were one of the first clinics to offer treatment in the UK and Hungary and saythat people are a lot more likely to travel if they can have a consultationcarried out at home. These clinics give patients the option to have treatmentin the UK, in Hungary or a combination of both.
Since 2007, private Polish medical clinicshave sprung up all over the UK; there are at least 20 in London, they exist inManchester, Reading, Bristol and Glasgow. Wherever there is a Polish community,there is a private clinic.
My Medyk was launched in 2008 and has doctorssplit across the sites at Ealing Broadway and Hanger Lane. Of its 30,000patients, 70% are Polish speaking.
Some prefer to see Polish-speaking doctors,although many who use the private clinics speak excellent English. More simplywant better customer service than British GPs tend to provide, with their briefconsultations and frustrating systems for booking appointments. In Poland, asin much of continental Europe, GPs do not act as gatekeepers. Patients bookappointments directly with specialists, who also perform procedures that wouldbe classed as outpatient services in the UK.
The clinics charge fixed fees, which arepublished on their websites, for consultations and treatments. This means thatthey rely on regular customers for revenue, and need to treat them well if theyare to retain them.
Green Surgery in London and Manchester hasSlovaks, Hungarians, and Portuguese on its books. Whereas the Green Surgerycaters mainly to professionals, My Medyk's patients come from a broader rangeof backgrounds. Clinics tend to open longer than most private clinics and offera far wider range of services than GPs.
My Medyk in April 2014 began offeringspecialist eye care, in co-operation with a specialist eye clinic in Poland–Oftalmika. Instead of sending patients to Poland, the specialists fly regularlyfrom Poland to London to treat patients in the UK.