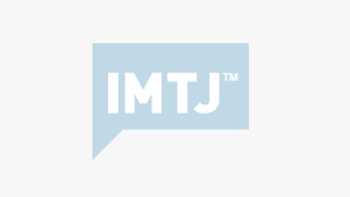 In the healthcare sector, critics are drawing attention to the financial relationships that exist between hospitals and doctors and referrers.
In the healthcare sector, critics are drawing attention to the financial relationships that exist between hospitals and doctors and referrers.
In the medical tourism sector, is it time we took a serious look at the commissions paid to medical tourism agencies and facilitators?
This week, in Dubai, the focus was on the practice of doctors and service providers collecting kickbacks and commissions from hospitals in return for directing patients and referrals. See "Medical ethics: Call for whistle blowers to expose referral scam". According to David Hadley, chief executive of Mediclinic Middle East: "The practice of asking for financial incentives (kickbacks) is rife and should be condemned as it leads to over-servicing and compromises on patient care….. A system of whistleblowers needs to be introduced so that we can report facilities and doctors asking for kickbacks…. rogue operators collecting kickbacks are tarnishing the reputation of healthcare."
In the UK, the relationship between doctors and hospitals has also come under scrutiny in the current Competition Commission investigation into the private healthcare industry. The Competition Commission has examined hospital schemes which provide financial benefits to consultants who refer patients to their facilities". On the IMTJ Linked In forum, Simon Winnard, Director of Healthcare Fraud at lawyers, Keoghs commented: "What happens if it's clinically more appropriate to refer to another provider? Anti-kickback statutes in US Federal law have made incentive schemes illegal; mainly to ensure that clinical decision making remains just that".
So, how should we view the relationship that exists between medical tourism facilitators and hospitals and clinics? The commission/kickback model is prevalent in medical tourism in some parts of the world. The concern is that where the facilitator is influencing or (deciding) patient choice, there is an incentive to direct the patient to the hospitals which offer the best commission. This doesn't appear to trouble those who are certifying medical tourism facilitators. In a recent podcast, the MTA's CEO highlighted the 10% to 15% commissions that can be earned by facilitators from hospitals, and encouraged MTA members to "name and shame" those hospitals who avoid the facilitator 's commission when patients decide to opt out of facilitation and go direct.
The reality is that some poorly advised or poorly informed facilitators may not even realise that they are breaking the law in some countries. I know of one medical travel business that has a clearly stated policy on referral fees and commissions. (Other examples welcomed, please!). Mercury Healthcare's policy states: "we believe that the entire medical tourism commission structure of paying cash commissions in order to steer referrals in the direction of the highest paying hospital or physician is contrary to the spirit of the law, and will eventually expand as a matter of public policy to all payment sources – especially given that the facilitator is, in most cases not medically competent to discern the "best possible" most altruistic provider to whom the referral should be awarded"
A facilitator may of course argue…. "it's all about the patient; we are never influenced by the sales commission". Or they may say that it is an "acceptable business practice" in their part of the world. The same argument is sometimes used in the healthcare market i n general. But businesses are driven by profit and that's why the commission model raises concerns when decisions are being made about choosing the appropriate healthcare solution for a patient.
Few facilitators are up front about their business model and the kickbacks and commissions that they receive. From the quotations that I have seen, provided to patients by facilitators, there is no indication of whether the business is receiving a commission from the hospital and what that amount might be. Let's contrast this with another industry. When a financial advisor sells an individual a finance package, they are obliged (in the UK and many other countries) to disclose the commission that they are receiving from the service provider – for example, a pension fund, an investment fund. So, when a medical travel "advisor", is selling a medical travel package, should we start to apply the same rules?